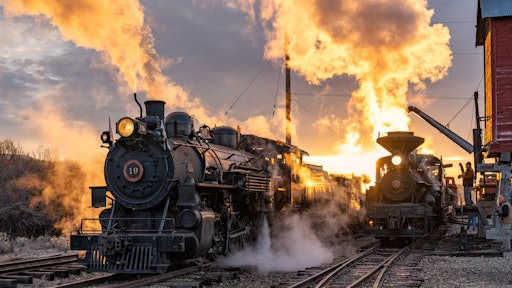 stock.adobe.com
OneRail announced that it has completed a $6.7 Million Late Seed financing. OneRail has raised $12.5 Million since announcing the close of its Series Seed financing in the first Quarter of 2020, bringing its Seed Round to a close. Chicago Ventures and new investor Bullpen Capital led the investment round, with participation from existing investors Las Olas Venture Capital and Alpine Meridian Ventures, along with new investors Triphammer Ventures (Alumni Ventures Group), and CreativeCo Capital.
Seismic Shift in Consumer Buying
According to new data from IBM's U.S. Retail Index, the COVID-19 pandemic has accelerated the shift away from physical stores to digital shopping by approximately five years. This dynamic has caused Retailers, Product Distributors, Health Care Networks, and Supply Chain/Logistics Providers, to quickly adapt their business processes and technologies to meet unexpected new demand. OneRail's growth rate of 5,200% since January 2020 is direct evidence of the shift in consumer shopping behavior, and the resulting commercial demand to create a more dependable and affordable delivery fulfillment solution.
Fully Automated Delivery Solution
OneRail's delivery orchestration and fulfillment platform match the shipper's "demand signal" in real-time (Point of Sale, ERP, or eCommerce) to its aggregated network of over 120 delivery companies and 6 million delivery drivers, to provide a dependable, scalable, and affordable final mile delivery solution. Operationally, OneRail identifies exceptions and manages the logistics of each delivery through "proof of delivery". The unique way in which OneRail has connected the demand signal with logistics management and fulfillment provides for a complete "end to end" forward and reverse logistics solution, enabling scale and dependability for shippers.
"The vision for OneRail from day one has been for final mile delivery to function as seamlessly and efficiently as a financial transaction; completely automated with total visibility, real-time decision logic, event-driven notifications, and controls", said OneRail founder and CEO Bill Catania. "In 2020 the OneRail team turned that vision into a reality and now we are poised to scale our business development and marketing efforts to tell the world how they can reduce the cost while increasing the speed and dependability of their final mile delivery operations" stated Catania.
North American Delivery Footprint
In November, OneRail announced its partnership and national rollout with American Tire Distributors
(ATD), powering ATD's expedited tire delivery program "ATD Express". The ATD Express Program was designed to arm ATD's customers with a competitive advantage of leveraging them with instant access to inventory from their regional ATD distribution center in 90 minutes or less. "OneRail's unique approach merging an aggregated pool of couriers with delivery automation technology and logistics management services supports ATD's mission to develop a more cost-effective and flexible supply chain ecosystem" said Dennis Hatchett, Senior Vice President of Supply Chain Operations at ATD.
Bullpen Capital Leads Participation from New Investors
OneRail's existing investors each participated in the round, which was led by Chicago Ventures, with participation from Las Olas Venture Capital, Alpine Meridian Ventures. OneRail's growth and unique market approach has also attracted new investors, led by Bullpen Capital, Alumni Ventures Group
(Triphammer & Purple Arch Ventures) and CreativeCo Capital.
"Our decision to double down on OneRail was driven by how favorably the market has responded to OneRail's solution, acceleration of online buying, and most importantly the team's ability to execute operationally in 2020", said Stuart Larkins, partner at Chicago Ventures.
"Final mile is more important than ever before and consumer behavior dictates that won't fade once the pandemic has passed," said Paul Martino, managing partner at Bullpen Capital. "We like OneRail's unique approach and we're excited to be a key member of this new group of investors."