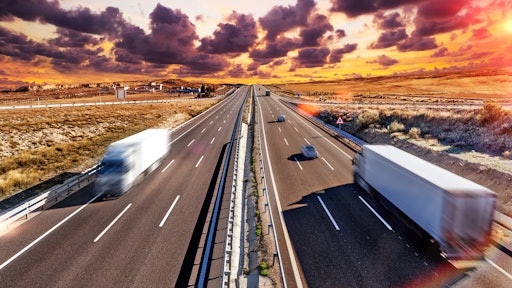 carloscastilla
OneRail, an Orlando-based delivery orchestration and fulfillment platform, announced a partnership with project44, the global leader in supply chain visibility.
The acceleration of eCommerce growth has caused a rapid evolution, both upstream and downstream in the supply chain, to meet elevated consumer expectations for predictable and rapid fulfillment. The integrated capabilities of OneRail and project44 solve for the often-complex journey from the manufacturing floor through successful final mile delivery to a consumer, seamlessly accounting for all transfers between modes, carriers, warehouses, cross docks, and couriers.
The project44/OneRail partnership creates a revolutionary Unified Control Tower, providing shippers with one single source of truth of both inbound and outbound logistics, from first to final mile proof of delivery (POD).
Bill Catania, CEO and Founder of OneRail explained, "Our partnership constructs one seamless, fully integrated service that will allow shippers to track, trace, and execute across all modes of delivery including Air, Sea, LTL/FTL, Internal Courier, External Courier, Parcel and BOPIS."
The ability to manage the transition and flow between first and final mile with full visibility is a groundbreaking development for supply chain management. It will dynamically allow shippers to have increased visibility and cost savings.
OneRail orchestrates rate shopping and the execution of shipments across all final mile shipping modes, completely automating dispatch and tracking to over 120 Final Mile Couriers (4.5 million drivers), and 65 Parcel and LTL Carriers.
"This year, 'peak' season has new meaning and is unlike anything we have experienced. Our partnership with OneRail provides our mutual customers a single source of truth and the ability to make fast, effective decisions to exceed their consumers' expectations," said Vernon O'Donnell, chief product and services officer of project44. "With project44's high-fidelity data, multi-modal visibility, and OneRail's centralized view of the disparate final mile, we will deliver an unprecedented level of visibility across the supply chain."
project44 enables customers to tap into the most extensive and high-performing visibility network across 140+ countries. Using an advanced machine learning model, project44 incorporates the context of the trip and comprehensive historical data, including historical carrier data, local weather and road regulations, driver hours of service, dock hours, and more.
Catania shared that the value this partnership creates for clients is more than just end to end visibility. "project44 and OneRail have the same mission – to revolutionize an industry through optimization, visibility, and automation. We are passionate about the future of logistics and will be at the forefront of innovation from first mile to final mile."