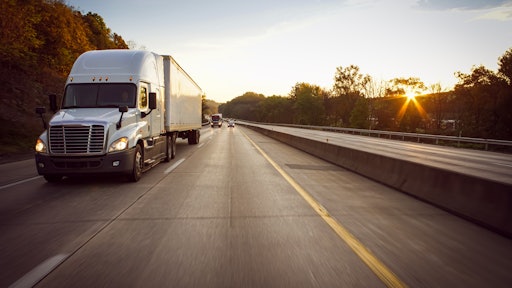 stock.adobe.com

Cloud Logistics by E2open (Cloud Logistics) and Uber Freight announced a partnership on a direct Application Programming Interface (API) integration for seamless access to digital freight brokerage rates and capacity when planning or executing shipments within the industry's easiest-to-use Transportation Management System (TMS). Cloud Logistics and Uber Freight will work together to provide shippers with a new level of ease, flexibility and rate transparency to successfully secure capacity in today's increasingly uncertain and fast-moving markets.
Cloud Logistics is a leading innovator and provider of a modern, intuitive and easy-to-use TMS. Uber Freight's integration with the Cloud Logistics TMS via API allows shippers to view instant quotes from carriers in Uber Freight's extensive network, tender shipments and take advantage of instant access to capacity. As unexpected market fluctuations define our new normal, real-time information on rates and capacity is more important than ever to both effectively plan ahead and make quick adjustments to their supply chain operations. Shippers need up-to-date visibility into market conditions and pricing to make decisions that maintain consistency and service for their clients.
"Our partnership with Cloud Logistics makes it easier for shippers to respond to market instability around capacity and rates in real-time by giving them more flexibility and proactive control over their shipping operations," said Laurent Hautefeuille, head of business development at Uber Freight. "This API integration provides real-time rating and instant capacity that Cloud Logistics shippers can count on, in a way that is fully integrated and keeps shippers at the forefront of the evolving freight market."
"We are excited to bring new, quality partnerships to our TMS solution," said Joe Olson, executive vice president and chief of customer operations at E2open. "Uber Freight is a provider that many customers already use and enabling access to their engines directly from our solution brings a single, streamlined user experience to our clients."
This integration will allow shippers on the cloud-based Cloud Logistics TMS to seamlessly access Uber Freight's real-time pricing and expansive network of over 60,000 global carriers without leaving the TMS platform. Shippers can get set up quickly and gain access to rates and available capacity within hours.
"At E2open we're dedicated to delivering the fastest route to value to our clients by making the complexities of transportation management simple and manageable for companies of any size," said Pawan Joshi, executive vice president of product management and strategy at E2open. "This partnership comes at a time when simplicity and efficiency are paramount, and we are excited to bring this offering to the shipping industry and provide clients with the visibility and innovation needed to remain nimble and competitive."
Uber Freight is continuing to partner with leading TMS providers to equip shippers with the tools they need to efficiently move goods around the world.
Companies in this article