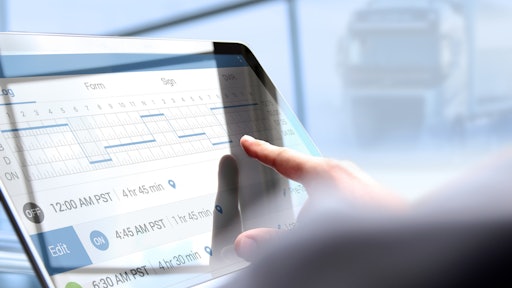 stock.adobe.com
Shippeo announced a partnership with SAP SE. The partnership helps shippers take advantage of one of Europe's leading transportation visibility platforms as supply chains reach new levels of complexity and face unprecedented challenges, especially in road freight.
"We're really pleased to be partnering with SAP to make life easier for customers who require European market expertise", Lucien Besse, COO of Shippeo, commented. "Many organizations have so much to gain from improving industry collaborations amongst themselves and we see transportation visibility as a cornerstone technology in enabling this."
Shippeo now offers a standard integration of its service offerings with SAP Logistics Business Network, supporting real-time transportation visibility of road shipments in Europe. Shippeo will provide real-time estimated time of arrival and shipment updates directly within SAP Logistics Business Network to give customers a global view of their supply chain.
Recognized as a European market specialist, Shippeo has one of the fastest growing customer bases in Europe, tracking over 2.5 million trucks in 70 countries for more than 70 large customers across 10 industry sectors including manufacturing, retail, and logistics service providers. As a culturally diverse and heavily regulated market, Europe requires strong expertise when it comes to shipment tracking. Shippeo provides transportation visibility for some of the most complex and mission-critical logistics operations in Europe, with a strong focus on the quality of data collected.
Customers benefit from Shippeo's market-leading estimated-time-of-arrival reliability, achieving on average 95% accuracy up to 24 hours ahead of a delivery. Integrated with more than 700 types of data connections, including truck telematics and carrier TMS, the platform uses a machine learning algorithm, developed in-house, which draws on over 200 data parameters for market leading reliability.
In addition to the integrated offering with SAP Logistics Business Network, Shippeo also provides extremely granular visibility, allowing customers to track shipments down to the handling unit and SKU levels, enabling LTL and last-mile tracking. Shippeo is also recognized as offering fast and streamlined carrier onboarding, able to connect new carriers in a matter of hours using its Onboarding Automation Center.