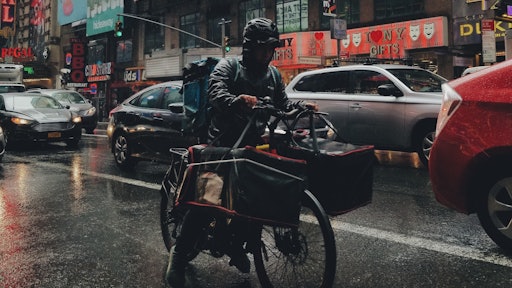 Unsplash
Walgreens and DoorDash announced a new collaboration to offer on-demand delivery to customers in select cities with plans to expand to markets throughout the country. Customers in the Chicago, Atlanta and Denver areas can order on-demand delivery from Walgreens through the DoorDash app and website, selecting from an assortment of more than 2,300 convenience, health and wellness items. By the end of summer 2020, Walgreens and DoorDash plan to offer more than 5,000 items for delivery on the DoorDash platform, and will expand the service to other major markets starting with Cincinnati, Cleveland, Minneapolis, Oklahoma City, Phoenix, Sacramento and Seattle.
"Our collaboration with DoorDash is the latest example of our ongoing focus on enhancing our customer experience with new convenient, accessible and safe shopping and delivery options," said Stefanie Kruse, vice president, digital commerce and omni-channel at Walgreens. "We continue to offer additional ways to get essential retail products into the hands of customers at their door stoop or wherever and whenever is most convenient for them."
Items available for delivery today in the Chicago, Atlanta and Denver areas include select over-the-counter medications, and other household essentials and convenience products from Walgreens stores.
"We're thrilled to announce our collaboration with Walgreens to make convenience items more accessible to the local communities we serve," said Fuad Hannon, Head of New Verticals at DoorDash. "Walgreens offers an unmatched assortment of health and beauty, grocery and convenience essentials, and we look forward to continuing our growth beyond food to offer millions of Americans access to thousands of Walgreens items on-demand. In light of the ongoing crisis, we will continue to provide customers with access to the supplies they need to maintain a well-cared for and healthy at-home environment."
Walgreens is available on DashPass, DoorDash's subscription service that offers members unlimited free delivery fees and reduced service fees from hundreds of thousands of local and national businesses nationwide. DashPass members can enjoy these benefits on orders of products from Walgreens of $12 or more.
To celebrate this new collaboration with Walgreens, DoorDash is offering customers 20% off of Walgreens items via the DoorDash app and website on their first order of $15 or more (up to $5 maximum savings).