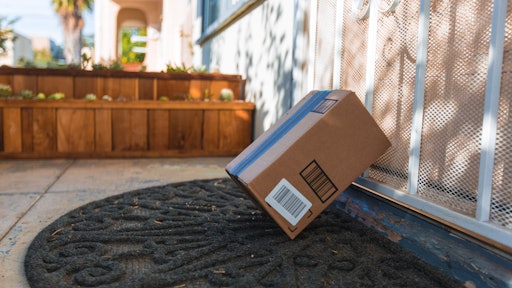 Getty Images
OneRail has raised $5.8 Million in venture investment. The funding round was led by Las Olas Venture Capital with participation from Chicago Ventures, Alpine Meridian Ventures and several leaders from the retail and supply chain sectors.
"This financing allows OneRail to scale our service offering with existing clients, expand our platform capabilities, and grow our logistics operations team. We're grateful to partner with Las Olas Venture Capital, Chicago Ventures, and Alpine Meridian Venture Capital; each partner brings highly relevant industry expertise and world class operational excellence – the result of which is a scale catalyst for OneRail," says Bill Catania, founder and CEO at OneRail.
OneRail's final mile orchestration and fulfillment platform matches the shipper's "demand signal" in real time to a contracted network of aggregated couriers, to provide a dependable, scalable, and affordable final mile solution. Operationally, OneRail identifies exceptions and manages the logistics of each delivery through "proof of delivery". The company has connected the demand signal with logistics management and fulfillment provides for a complete "end to end" forward and reverse logistics solution, enabling scale and dependability for shippers across many industry verticals, including retail, industrial supply, health care and product manufacturers.
"OneRail efficiently makes the connections to carriers, retailers, and manufacturers to implement and delight customers quickly solving the final mile supply chain problems. We are excited to partner with Bill Catania and Chicago Ventures as the first institutional investor behind OneRail," adds Dean Hatton, Managing Partner for Las Olas Venture Capital.
The "Amazon Effect" has created a consumer expectation for fast, dependable, and affordable delivery, resulting in immediate and immense pressure on shippers to rapidly scale final mile delivery capabilities, impacting both upstream supply chain stakeholders and downstream retailers. Rapid scale has caused upstream and downstream stakeholders alike to rely on "many" disparate delivery and fulfillment solutions, from "on demand" delivery platforms to more traditional couriers, with no single platform to orchestrate and manage "all" fulfillment activity across many disparate solutions.
Warehouse Anywhere, a tech-enabled micro distribution platform specializing in asset and inventory management and ground-breaking inventory tracking, has utilized the OneRail platform to move inventory to customers.
"Our customers rely on us for inventory management, which requires us to place inventory in the most optimal location for distribution to end customers. OneRail's platform provides data visualization, making it easy for us to focus on what we do best, which is help our customers forward deploy inventory and assets", states Glenn Caudill, EVP of operations and co-founder at Warehouse Anywhere. "We greatly value our partnership with Warehouse Anywhere because it allows us to provide an instant, turn-key, "bolt on" Amazon-like fulfillment solution for our clients", stated Catania.
OneRail's technology and market approach has been met positively by the Courier ecosystem as the company has agreements with over 50 courier entities and a footprint of over 75,000 individual couriers with fleet assets ranging from sedans to large box trucks, and range of services including white glove installation and assembly, in all 50 states.