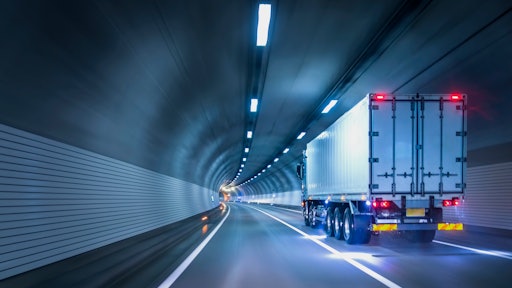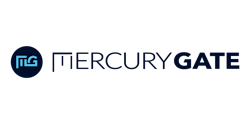 MercuryGate International Inc. introduced Total Transport Leverage (TTL), a unique combination of feature-rich functionality and usability designed to address the growing automation complexities that transportation leaders face. TTL goes beyond traditional transportation automation to better enable supply chain professionals to leverage time, people, information, opportunity, efficiency and innovation.
"The verdict is in - a strong union of power and usability built on a purpose-built architecture is a competitive must-have in 2020 for transportation leaders to win as they address an increasingly complex, globally competitive marketplace," says MercuryGate president and CEO Joe Juliano. "That means solving the traditional TMS trade-off dilemma and addressing domestic and global supply chain complexities with the best of both worlds - power and usability. That's where the market has fallen short."
The TMS Dilemma without MercuryGate's TMS: Power or Usability Transportation teams typically face a fundamental choice between feature-rich functionality to tackle increasingly complex supply chains or opt for a high level of usability at the expense of more powerful capabilities that provide greater day to day leverage. This bifurcation has made it very challenging for providers to tap into the full value of transportation automation. Most traditional TMS solutions with robust capabilities that address transportation complexity are difficult to globally deploy and utilize. The TMS lite solutions offer significantly limited functionality and fall short on managing global supply chain complexity. MercuryGate's industry assessment considered this persistent and frustrating TMS dilemma.
"In today's global economy – and it is a global economy wherever you run operations – transportation leaders need help to move freight smarter and more competitively," says Juliano. "That means a new way to think about transportation strategy - not only collecting data but connecting data to a global marketplace to be more competitive and realize millions more in savings than a typical TMS."
A New Era - Total Transport Leverage
MercuryGate's TTL uniquely combines robust functionality with ease-of-use to deliver an unmatched level of return on investment, risk mitigation, business differentiation and value attainment. TTL offers the power of omnimodal coverage, global reach, end-to-end omnimodal optimization, advanced business intelligence, built-in carrier management and prioritized exception management while also enabling usability through rapid onboarding, personalized access, easy integrations, guided workflows and high adaptability.
This unique combination of power and usability is delivered through MercuryGate's exceptional TMS architecture developed and refined for nearly two decades from uninterrupted transportation automation focus. The platform automates the full transportation lifecycle from planning, procurement and execution, to audit, reconciliation and billing. Built-in best practices and guided, adaptable workflows significantly accelerate implementation while enabling even less experienced team members to excel.
"While others were developing different supply chain solutions for a myriad of industries, MercuryGate has, since its founding 20 years ago, remained single-minded and focused on solving for the needs of the transportation industry," said Juliano. "TTL empowers our customers to best leverage time, people, information, opportunity, efficiency and innovation. We are the only TMS with feature-rich functionality to manage all transportation modes while optimizing route, rate and end-to-end processes. And, we help our clients evolve from paper-centric to data-centric transportation management systems that easily integrate into their operations, regardless of their size, scale or location."
To kick off 2020, the company also launched a new website to continue highlighting the benefits of its singular focus on a feature and functionality-rich TMS platform for the transportation industry and a data-centric operation in a changing industry encompassing local, national and international needs. The new site provides an even greater depth of product knowledge and provides visitors with an improved way of connecting with industry thought leaders through communities and product support.
"As a game-changing company, we want our identity in the industry to reflect how MercuryGate is driving the freight industry forward through an unprecedented singular focus on the transportation industry and a TMS that combines power and usability," says MercuryGate chief strategy officer Jeffrey Varon. "We also want the industry to know we are here to help them tame the beast of complexity while driving unmatched value through cost savings and revenue growth for our customers' enterprises in 2020 and beyond."