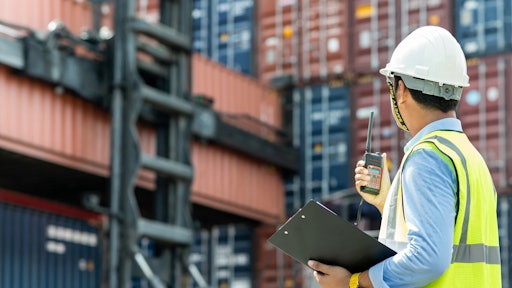 weerasak/stock.adobe.com
This year's summer speak season cargo surge is expected to be worse than 2021, according to a survey from Container xChange. More than half, 51%, of freight forwarders surveyed in the xChange Industry Pulse Survey feel that the disruptions seen last year will e much less than what will come soon in 2022. However, some, 26%, believe that it will be less chaotic than last year and 22% feel that it will be the same. No matter the feeling of the severity of disruption, these forwarders prepared. Fifty-six percent said they've been growing networks and 38% said they agreed to long-term contracts.
Per PR Newswire:
37.5% said they were ensuring clients received enough inventory by 'shipping early' in 2022. 25% were 'using alternative shipment routes' and 18.8% were contracting long-term slot agreements with carriers.
Surprisingly, 62.5% said they were still relying on the spot market or doing nothing specific to ensure shipments reach clients.
58% of respondents also reported that COVID-19 lockdowns in China had made it 'hard to produce/ship as much product as planned', suggesting that cargo backlogs and unsatisfied demand are building as China's zero-COVID strategy limits exports to Europe and the U.S.
The other side of this coin is demand, of course. Whether it is GDP forecasts, Purchasing Managers' Index (PMI) numbers, rising inflation or consumer confidence, multiple metrics suggest demand could be deflating. So that could help offset any sudden rush of cargo from China, especially when there are also signs that consumers are spending more on services instead of products.
Elsewhere in the survey, top challenges identified by respondents aside from China's ongoing lockdowns were container availability, depots being full, inflation, the Russia/Ukraine crisis and rising prices.