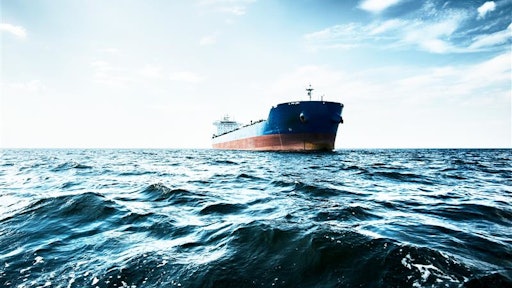 Alex Stemmer/Adobe Stock
Yesterday morning in Taiwan, a  86,679-gross-tonnage container ship struck a very large crane at Pier 70, Port of Kaohsiung (the fourth largest port in the world) at the container yard of Yang Ming Marine Transport Corporation. The ship is the Durban hired by Orient Overseas Container Line, which sideswiped a docked ship, the Yongyang, which has a gross tonnage of 32,720. Videos taken by workers of the pier show containers causing a large crane to collapse and another to fall over, trapping two and causing abrasions and chest pains to another. Those trapped did not sustain serious injury and were rescued less than two hours later. The incident follows a cargo ship fire off the coast of Sri Lanka. 
Per Newsweek:  
In a statement to Newsweek, Orient Overseas Container Line said: "Currently, we are maintaining close communications with the ship owner and relevant authorities." It added: "The incident is still being investigated."
The two men who were trapped inside the collapsed crane, a 33-year-old engineer named only as Lin and a 31-year old engineer identified only as Yang, were rescued from the wreckage around 12:44 p.m. local time, Taiwan News reported. Rescuers used a crane spanning around 197 feet (60 meters) to reach the men and remove them from the wreckage, reported Taiwan's UDN.