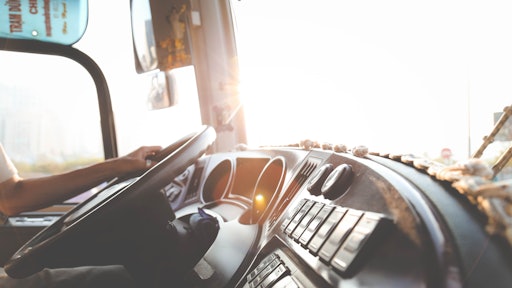 Pexels
When Convoy first burst onto the scene in 2015, the app was expected to drastically transform the trucking industry as it allows drivers to select nearby loads listed by shippers and get paid within two days of completing a trip.
Earlier this year, the company announced that it was automatically matching 95 percent of loads to trucks. The number continues to grow as new markets adopt the company's technology. The app uses a phone's GPS to estimate a driver's arrival time for pickup and tracks where they are throughout the route.
However, the app has seen a slew of complaints lately as job rates are declining. According to Bloomberg, drivers are displeased with low prices and have abandoned using it altogether.
The problem isn't entire unique to just Convoy, though. Rates have dropped across the country, with spot rates dropping 27% through Oct. 25. Most drivers aren't expecting business to improve in the remainder of the year.
Still, the company is sympathetic to its users and plans on expanding its bidding system. Bloomberg reports that the company will create a bidding service for freight where drivers can submit offers for a vast number of jobs listed by shippers. This will allow drivers to find more work and reduce trips without a load, however, a theory has yet to be proven.
People still believe in Convoy, though. Since starting in 2015, Convoy has raised over $1 billion, with investors like Bill Gates and Jeff Bezos saying that there's a huge opportunity in the U.S. trucking industry.
Even when the prices are low, Convoy insists that it is able to help, insisting that technology is the solution. It needs to please three types of people: drivers who wanted to get paid more; shippers who want to pay less; and investors who want to get paid the most.
The app has added data to improve transactions and improve how the driver's can spend their time by grading shippers based on how quickly they load a shipment. Meanwhile, its auction system, Direct to Shipper, will also improve the driver experience.
To read the full original article, please click here.