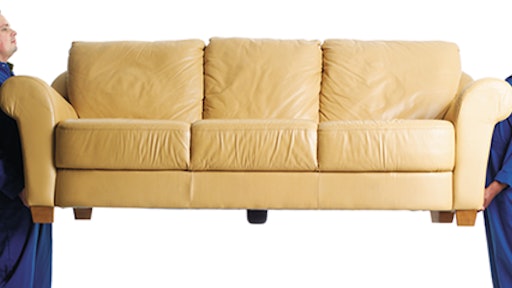 Pickup, a last-mile delivery service for furniture, has completed a $5 million round of venture capital funding that will speed up expansion of its operations into new markets, Furniture Today reports.
The round was led by TDF Ventures and Noro-Moseley Partners with Engage also participating. The expansion will support national retail partnerships, allowing brick-and-mortar retailers to have an advantage against big online retailers like Amazon.
Last-mile delivery has been especially difficult for oversized items. Pickup works with vetted "Good Guys," independent contractors, who deliver large items from stores and warehouses to the customer's room of choice. Furniture Today reports that the company's mobile platform dispatches the nearest driver in as little as 30-seconds.
The company currently operates in 26 markets in 14 states and Washington D.C. The newly raised funds will be used to accelerate market expansion, grow its product platform and add staffing, however, Pickup did not disclose which markets they intend to enter.
Furniture Today reports that Pickup has partnered with some of the industry's top brands, with many of its retail partners already integrating Pickup into their cash registers and pay for the service for customers. The company also has an app and toll free number for retailers who prefer customers "self-serve and pay Pickup directly."