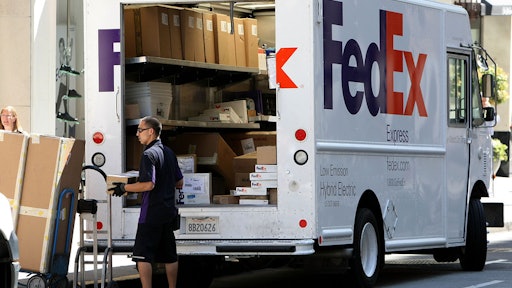 Reuters reports that FedEx will not be charging customers extra fees for packages being delivered during its peak season. However, packages that are oversized, unauthorized or require additional handling will be charged a fee.
The announcement comes after competitor UPS said it would raise surcharges for most residential packages for the 2018 peak season, Reuters reports.
Reuters reports that FedEx would charge $3.20 for a package that needed additional handling, while the surcharge for an oversized package would be $27.50. A $150 fee will apply to an unauthorized package as well. The surcharges are from Nov. 19 to Dec. 24.
FedEx also updated its surcharges on some US and international packages that will go into effect in September and January.