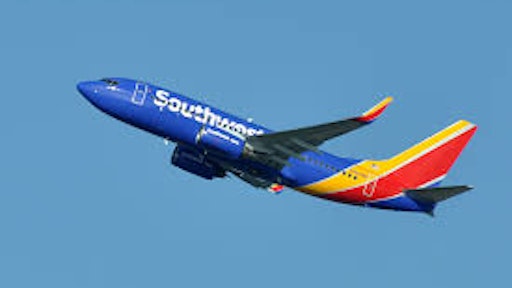 US airlines are starting to cut flights and raise fares to combat high fuel costs that are threatening profitability, the Wall Street Journal reports.
American Airlines and Southwest Airlines are reportedly trimming capacity growth for this fall. According to the Wall Street Journal, American trimmed its profit outlook for the remainder of the year and promised to cut down on capacity and delay delivery of new Airbus SE jetliners after fuel costs rose 40 percent in the second quarter.
Carriers have been adding aircraft and flights at a rapid pace, facing pressure on fares and profits even though demand remained strong despite rising fuel costs, the Wall Street Journal reports.
American and Southwest aren't the only airlines that are experiencing a dent in profits due to fuel costs. Alaska Air Group, Spirit Airlines and Allegiant Travel have said that they would cut capacity growth for the rest of the year as well.
However, Southwest and American's shares grew up to 8 percent after the announcement. According to the Wall Street Journal, investors are betting that slower growth will give airlines the ability to raise prices, essentially making the customers pay for the high fuel costs. Yet, investors are dissatisfied with airlines efforts to keep up with fuel costs despite years of low costs. The Wall Street Journal reports that carriers shares are down this year even after American's and Southwest gains.
The rising cost in fuel has caused carriers to trim their plans to boost capacity and increase fares instead to maintain profits, the Wall Street Journal reports. Low-cost carriers are feeling the pressure to maintain their prices, though.