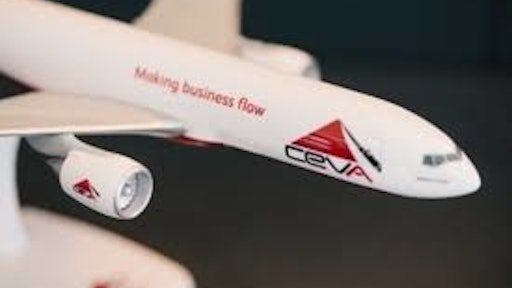 Lloyd's Loading List reports that CEVA Logistics made significant gains in the second quarter due to a boost in air freight revenues from US tariffs.
CEVA reported that revenue growth was up approximately 7.3 percent year on year, increasing approximately 5.1 percent in constant currency, Lloyd's Loading List reports.
The company went on to say that it hasn't received limited impact on volumes from tariffs, instead claiming to have an acceleration of air volume growth.
Major industry sectors saw growth for CEVA, Lloyd's Loading List reports. The 3PL operator ranked in the world's 10 largest in gross revenue terms in 2017. Earlier this year, CEVA raised $1.2 billion through an IPO offering on the SIX Swiss Exchange designed to strengthen its balance sheet, attracting a $380 investment from CMA CGM.
CEVA has adjusted EBITDA to $143 million, $19 million higher year-on-year, Lloyd's Loading List reports.
Companies in this article