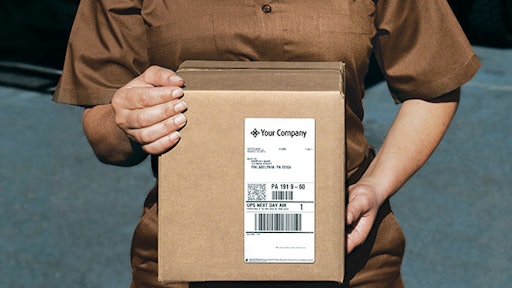 Taking a page out of Amazon's book, UPS has teamed up with Latch, a startup that builds app-based locking systems, to deliver packages in apartment buildings that don't have doormen when they're not home.
According to Crain's, UPS drivers will be able to unlock Latch-enabled doors by using a trackable "credential" or code on their handheld device and leave packages in a lobby or some other secure area. At this time, UPS has no intention of entering customer's homes.
Crain's reports that a pilot program has started in Brooklyn and Manhattan with the potential to expand other cities.
The deal with UPS continues Latch's efforts to make its system accessible to an array of systems. Crain's reports that the partnership opens the door to deliveries from Amazon, which does about 20 percent of its shipping through the ground-based service.
At the time of this publication, there has not been a figure for how many buildings the new program will give UPS access to. However, if UPS drivers were able to have access to a Latch-locked mail room area, it could potentially help relieve burdens that are put on doormen to manage packages.