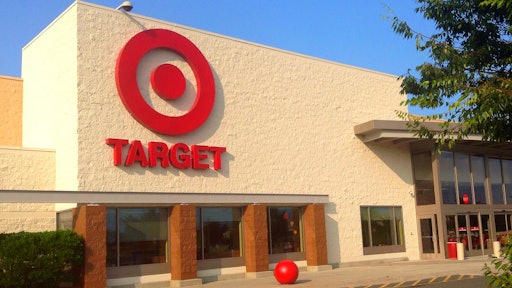 Target is now more than halfway through its rollout of same-day delivery with Shipt, CNBC reports. The retailer has also launched a new curbside pickup service called "Drive Up." The company has said that its well on its way to meeting its goal of having the services available at most of its stores by the holiday season.
The new report has Target a step ahead in the delivery war against Walmart and Amazon.
Starting this week, Chicago will be the first city in the US to have all four of the retailer's delivery services and pick up options - Shipt, Drive Up, Target Restock and the fulfillment of online orders from within stores, CNBC reports.
According to CNBC, Target has been face with scrutiny due to its recent investments even though its been focusing on revamping its supply chain, remodeling stores and launching new brands internally. Target has been luring new customers to its stores with its new initiatives, and have seen a 3.7 increase in number of shoppers- the strongest performance in over ten years, CNBC reports.
Target says that by the end of June it will be offering same-day delivering through Shipt in more than 135 markets and will have all "major product categories" available by next year.
Target customers pay $99 annually for Shipt deliveries, according to CNBC, rivaling Amazon's Prime membership which now costs $119 per year for free two-day shipping. Walmart, on the other hand, is still working on bringing its online grocery delivery service, where shoppers pay a deliver fee of $9.95 and have at least $30 worth of items, to 100 metro areas.