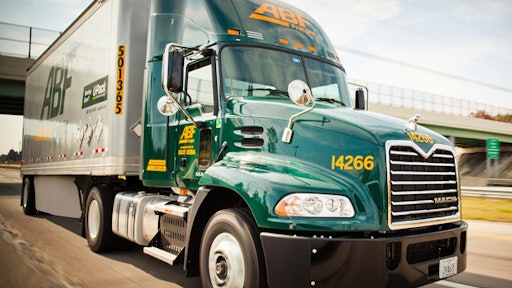 Teamster union and ABF Freight Systems reached a tentative agreement days before their five-year pact expired.
The deal was reached late Wednesday and would replace a contract covering about 8,6000 workers that expires this weekend. ABF didn't release any further details of the deal.
Teamsters said in a statement that local union leaders would meet in the next two weeks to review the tentative pact and approve sending it out for a membership ratification vote.
As part of the new pact, both companies agreed to extend the current agreement while the ratification process moves forward.
The new agreement came earlier than the May 2013 contract. The contract prior to that had expired and two sides had a series of extensions to keep drivers working during negotiations.
To read the full original article, please click here.