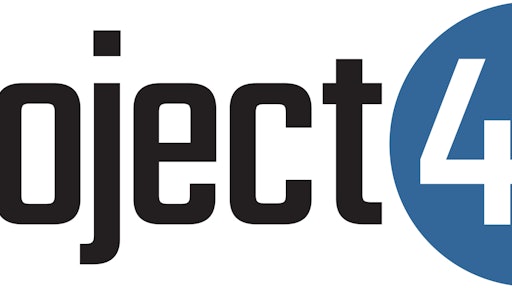 Enterprise cloud company project44 launched the next generation of its platform, which provides a modern connectivity replacement to legacy, underperforming supply chain and logistics systems like electronic data interchange (EDI) and rate bureaus. The launch delivers on the market's need for greater speed and transparency in sharing data and communications across multimodal and global supply networks.
The newly launched connectNG includes major enhancements to project44's core services application program interface (API) and flagship product offering, and is part of a new product enhancement strategy whereby the company will issue upgrades on a near-monthly basis. This new approach is fueled by the $10.5 million in funding project44 secured in September 2016 aimed at boosting its product development capabilities and speed of delivery.
"As the pioneering voice of API-based technology in this industry, we recognized that the need for real-time, smart supply chain connectivity has yet to be fully addressed by existing mode-specific market solutions," said project44 CEO Jett McCandless. "A true network approach is needed that encourages the integration of other technologies and builds a multimodal ecosystem of shared API connectivity. That's what we delivered with connectNG and we will continue to push the boundaries of what's possible as we further advance our suite of services."
Complete Refresh of Core Services API; Substantial Security Enhancements
With the new release, customers and partners will access project44's Capacity Provider Network (CPN) through the Core Services API, providing access to the world's capacity providers. connectNG includes a complete refresh of the Core Services API, resulting in a more user-friendly interface that enables faster consumption of information and reduced integration time.
In addition to refreshing the API itself, connectNG features upgrades that leverage the Swagger open-source framework and related publishing tools. This yields an entirely revamped API documentation experience, making the Core Services API easier for new customer and partners to learn and use.
The new web services interface also further strengthens project44's cloud security benefits to all parties involved in online transactions on the platform. This includes:
Leveraging Amazon Web Services (AWS) trusted security platform and features, such as virtual private clouds, encryption and firewalls.
Encrypting of all data and credentials in flight and at rest. Security controls specifically include private management subnet, virtual private networks (VPNs) and multifactor authentication.
Running of regular code scans to check for vulnerabilities and compliance with best practices.
Next-Gen, Never-Before-Seen Data Normalization
connectNG collects, normalizes and enriches data to help customers quickly extract meaningful information from a variety of carrier providers or supply chain partners in a standard way. This empowers users to make more informed business decisions in less time.
project44 provides carriers flexibility to write APIs that translate whatever data and information is important to their business. But for the first time ever, project44's CPN ensures that flexibility doesn't overwhelm or create extra work for the shippers and third-party logistics providers (3PLs) receiving that information.
This improves the integrity of data flowing through our customers' transportation management system (TMS) platforms by reducing over 91 percent of the data anomalies, data redundancies and data duplications typical with EDI and legacy technologies.
"With this next-gen data normalization capability, project44 clients eliminate over 73 percent of the manual database tasks required by EDI and legacy technology," stated Steven Jones, vice president of product management at project44. "That includes time-consuming tasks like phone calls and emails to check data accuracy, database management, rate loading, data scrubbing and more. With connectNG, those extra administrative steps become minimized—or, in most cases, fully eliminated."
Companies in this article