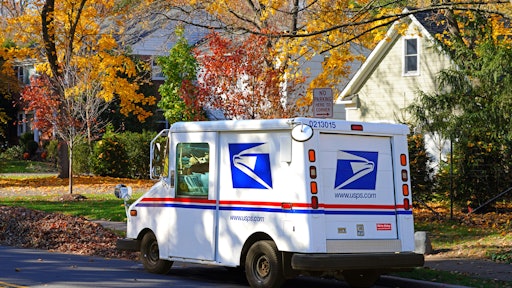 eqroy/stock.adobe.com
The United States Postal Service announces changes its making to delivery services, allowing for a longer lead time in first-class delivery. The move allows the parcel service to switch to ground transportation like trucks and rail instead of air cargo for longer destinations, as air is significantly more expensive. USPS's change begins on May 1 and is part of its 10-year plan, named Delivering for America, to "achieve financial sustainability and service excellence." The change is one of many taking place in last-mile and parcel delivery services, as companies re-learn how to manage in a new supply chain world. USPS believes slowing down the time allowance for first-class will help increase networks efficiency, and also claims the change will leave 64% of first-class package service unaffected. However, for longer transportation deliveries, shipping times could increase by a day or two.
Per USPS:
Four percent will be upgraded from a 3-day to 2-day service standard. For the remainder of the volume (32 percent), the service standard will increase by one or two days.
Additionally, the Postal Service is removing an extra day for Priority Mail transported via ground. The extra day was temporarily put in place in April 2020 to account for ongoing global supply chain, transportation and employee availability challenges across our network posed by the COVID-19 pandemic. Given the continued high demand on the overall air network, the Postal Service is retaining the extra day at this time for Priority Mail transported via air until the reliability of our key providers improves.
With full implementation, the Postal Service's 10-year plan aims to reverse a projected $160 billion in losses over the next 10 years. The Plan's growth and efficiency initiatives will spur cash flow and savings to make $40 billion in capital investments over the next 10 years – including $20 billion towards the Postal Service's mail and package processing network, facility upgrades and procurement of new processing equipment.
"Modifying select service standards is a key growth element and enabler of our 10-year plan. This action will contribute to our cost savings efforts and improve our reliability across all product classes, including our growing package market," says postmaster general and CEO Louis DeJoy. "By implementing the elements of our 10-year plan, we will deliver the consistent, reliable service that the American people and our customers expect and deserve and grow package volume, spurring revenue growth that can be invested back into the Postal Service."