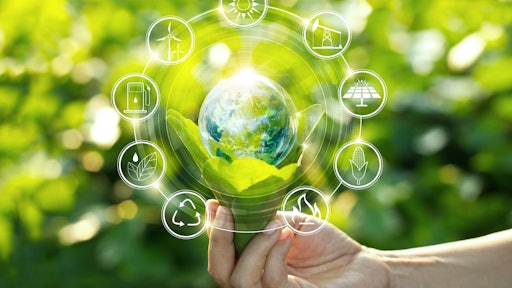 ipopba/Adobe Stock
Boats, planes, trains and automobiles; the supply chain has them all. And with these transportation vehicles comes pollution, excessive use of nonrenewable resources and environmental devastation. That's why a greener future starts with the supply chain.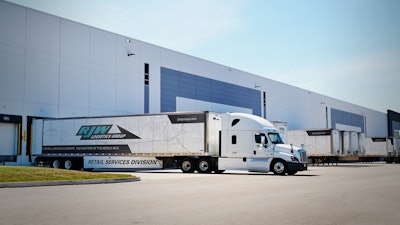 Earth Day is just around the corner and brings with it an annual reminder that we must continue to find sustainable alternatives to age-old processes. Some companies have already found success with greener solutions.
"We are cultivating business practices that yield long-term sustainability benefits for our customers, our stakeholders and our industry at large," Kevin Williamson, CEO, RJW Logistics Group says. "Our trucks are fuel efficient and recent vintage with clean diesel emissions technology. They also operate with 'no idle' policies. Our facilities are LEED certified and equipped with motion sensor lighting, skylights and battery-operated equipment. Our recycling program for corrugate, wood, paper and plastic averages 100 tons monthly across our network. With compactors in each facility, we are reducing the number of truck pick-ups. By centralizing customers' inventory in Chicagoland, truckload and less-than-truckload shipments do not travel to regional warehouses, thereby reducing carbon emissions, diesel fuel consumption and general supply chain redundancies."
RJW Logistics Group isn't the only company realizing their impact on a sustainable future. Sourcing Industry Group, or SIG, is also taking on a green approach to supply chain functions.
"We don't use single-use cups or plates, banned plastic water bottles and discourage the vendors we work with from bringing in any conference swag that's not made from recycled materials," Dawn Tiura, president and CEO, SIG says. "We focus on near site vendors to reduce shipping emissions and we offer a carbon offset calculator to each attendee to offset their flights, or else we cover their carbon offsets. We've all but banned red meat from our event menus and we donate or recycle all leftover event materials instead of sending it to a landfill. These are just some of the ways in which we're working towards our net-zero goal."
SIG has held a longstanding passion for sustainable business practices, but their efforts were amplified by the reality of climate change. "Humans have an incredible opportunity to reverse the effects of climate change that we have started," Tiura adds. "At SIG, we are passionate about the impact $17T of annual spend can have on the environment if people start to pay attention."
The waning status of the environment alone should be enough to spark a sustainable revolution, but greener business is proving to be better business. CEO Alan Holland of Keelvar explains, "The demand for sustainable business and products has never been higher. In fact, despite ongoing disruption, our recent survey found that 73% of respondents felt sustainability was the supplier attribute that would most increase in importance over the next five years."
Despite consumer expectations and the environmental impact, businesses will continue to make decisions based on prices – and low prices at that. Keelvar hit a roadblock when it came to pitting lowest-cost solutions against green solutions for clients.
"It's challenging for some companies to understand that meeting sustainability goals and prioritizing low cost isn't mutually exclusive," Holland says. "Sourcing optimization allows leaders to invest in sustainability while balancing cost, service, speed and more."
Companies like SIG, Keelvar and RJW Logistics Group change the game for supply chain processes. By making the switch to greener solutions, these companies see success in a sustainable future.
"Becoming more environmentally conscious is a journey, not a destination," Tiura warns. "As you become more educated and able to better identify sustainable solutions, you will inevitably find other items that need to be addressed. Instead of expecting overnight change, make small, conscious choices will ultimately work towards your broader goal."
If every company made a conscious and collective effort to choose to be green, the planet, supply chain and consumers would all benefit in the long-term. To do so, Williamson advises, "Continuously research new, sustainable innovations and create relationships with 'green' companies. Sustainability will continue to be more important to everyone involved in the supply chain – and ultimately to consumers, which is the audience we're all servicing. Manufacturers should seek supply chain partners that place sustainability at the forefront of their operations to ensure they remain competitive in the marketplace, from sourcing to delivery and everything in between."
How is your company staying sustainable? Let us know on Twitter, Facebook or LinkedIn.