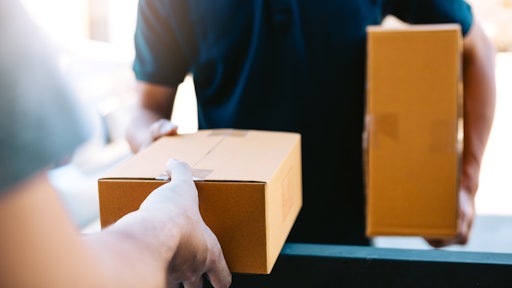 AdobeStock_254923500/Adobe Stock
Convey by project44 benchmarked retail last-mile delivery on-time performances (OTP) for FedEx, UPS and USPS. As of Oct. 2021, the average OTP is at 78%, down five points from summer. Carriers have imposed capacity limits and surcharges while competing to hire tens of thousands of seasonal workers as labor shortages and supply chain disruptions continue. Despite these challenges, spending is projected to rise up to 10.5% this season.
From Convey:
Parcel OTP for October was at 78%, up 2 percentage points from September's 76%, but down from 83% in June and July.

FedEx's

OTP rate was at 72%, up 5 percentage points from the prior month, thanks to operational improvements and increased accuracy in delivery time estimates.

UPS

lowered five percentage points from September to October in OTP at 83%.

USPS

remains the one to beat, holding steady at 92%.
Retail last-mile freight delivery performance has leveled off at 71% despite truck driver shortages.