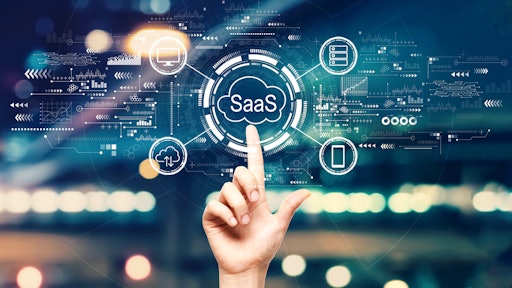 Tierney AdobeStock_513219755
Netradyne introduced new features to its Software-as-a-Service (SaaS) solution that are designed to address cost, safety and fleet management challenges.
"As a high-performance organization, we strive to improve and adapt when our customers face the repercussions of a volatile market. Netradyne's recent SMB survey reinforces safety and financial concerns continue to be top of mind for fleet business decision-makers. Our seasonal launch presents a new feature suite that can give our customers the peace of mind that Netradyne continues to innovate for safety, fleet management, and cost concerns," says David Julian, co-founder and CTO at Netradyne. "We look forward to building on our market-leading safety technology and continue to look for opportunities to set the industry standard for the commercial fleet industry."
From BusinessWire:
● Recommended Coaching automatically identifies the drivers who need coaching the most when they need it the most. Using historical driving behavior and AI, Netradyne's solution acts as a safety manager's assistant to sift through all alerts and instantly provide lists of drivers needing coaching, thus creating significant productivity improvements.
● The Collision Management feature can eliminate reporting lags with its precise detection of collisions and ability to provide real-time First Notice of Loss (FNOL) information. Collision Management helps commercial fleets reduce litigations, claims and rising insurance costs through a set of tools that streamline the entire collision management workflow — from capturing the event on HD video all the way to submitting an insurance claim.
● The new Fleet Safety Progress Report provides actionable insights and a concise view of the performance of Netradyne's fleet safety solutions. Based on the massive amounts of data, the Driver•i platform collects and analyzes to inform fleets on success metrics, including key insights compiled from driving behaviors, fleet performances, road data, and detected data events.
● Netradyne's Fleet Tracking offers enhanced visibility and optimization across vehicles and fleets with a complete picture of the path of travel and activity. Customers can create location geofences, receive notifications when a vehicle enters and leaves a geofence and share a vehicle's location with third parties like customers or vendors, providing greater visibility and optimization across the entire supply chain.