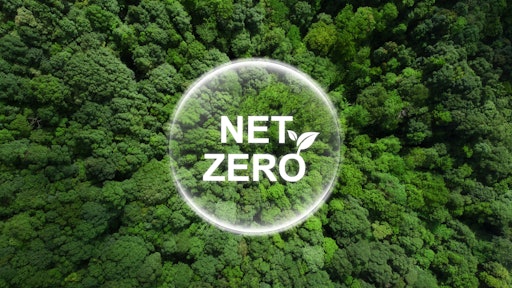 pcess609/stock.adobe.com
Decades of rising global trade, and unprecedented demand for e-commerce delivery, highlight the role transportation plays in climate policy. The International Energy Agency estimates the transportation sector consumes approximately 39% of global energy usage, representing 25% of the world's carbon dioxide emissions.
In the U.S., trucks move nearly 70% of the nation's freight by weight, according to the U.S. Department of Transportation, with an estimated 8 million residents employed in jobs related to trucking activity.
Recent headlines suggest, "Companies Are Balking at Spending for Green Freight Transport" while the technology and infrastructure to support greener transportation are still in their infancy. Transportation and logistics companies face material capital and operational costs associated with moving toward more sustainable supply chain and delivery models while transitioning to alternative energy sources and electric vehicles (EV).
What can be done in the near and medium term to support getting trucks on the road toward net-zero emissions? Here are three ways to start:
Attack truck idling and dwell time.
A staggering 2.6 billion gallons of diesel fuel is wasted globally per year by trucks in idle.
Roughly 50% of commercial trucks idle one to four hours per day. For medium to large sized trucks, one hour of idling is equivalent to 64 kilograms of CO2 emissions.
It can be frustrating, especially for drivers, when trucks are idle because of traffic and waiting for pickups or being misrouted. This makes it very important to look at optimization and conservation efforts through better routing logic and real-time visibility. Less idle time means less fuel waste and emissions.
The transportation and logistics industry has seen software tools for route planning, asset tracking and route optimization become increasingly sophisticated and easier to integrate. The gold standard case study has been UPS' decades-long innovation to build routing algorithms that avoid drivers taking left turns, resulting in less road friction and tens of millions of gallons of fuel and CO2 emissions saved each year.
Start the CO2 audit and transition. "You can't improve what you don't measure."
A large European retail operator with more than 1,000 vehicles on the road every day is determined to achieve their net zero emissions target. The challenge has been to understand how much CO2 emissions can be eliminated per route, and how to effectively transition a fleet to more sustainable energy sources.
How has the retailer been able to transition more than 50 vehicles to new fuel technology, while eliminating more than 10% of CO2 emissions? It starts with measurement.
For fleet operators, begin an audit to determine how much CO2 is being produced by each vehicle type per route. New geospatial analysis tools offer freight forwarders and fleet operators solutions that calculate CO2 emissions per route. The practicality of running alternative fuel vehicles and EVs on each route can be understood by combining the vehicle's size, engine and fuel characteristics with the road network features. This includes the route's traffic conditions, road grade, curvature and altitude and detailed information about the road network (existing lanes, bridge heights, tunnel widths, truck weight restrictions, etc.). With these parameters, it is possible to comprehensively understand the route traveled and accurately forecast CO₂ production.
By measuring and understanding your carbon footprint, you can start transitioning fleet routes in a scalable way toward more sustainable outcomes.
Bridge the EV transition with fuel optimization and road safety.
Set aside the hype around fully automated vehicles, transportation and logistics companies can utilize an increasing number of fuel optimization tools and advanced driver assistance systems (ADAS) to create more efficient and sustainable route planning while optimizing fuel use and delivering road safety benefits. ADAS functions include predictive powertrain control for maximizing fuel efficiency, adaptive cruise control, adaptive lighting, night vision and object recognition.
Commercial vehicles today can reduce fuel consumption by between 3-5% by taking advantage of "eHorizon" technology. The software saves fuel by adapting the vehicle's ADAS, powertrain and chassis functions to the road's topography and topology. Continental eHorizon technology has claimed to help customers save more than six billion liters of fuel, equaling more than 17 million tons of CO2 saved, since commercial adoption in 2012.
The European Union (EU) has an important new requirement aimed at road safety that is being piloted across public sector fleets in the U.S. and Canada. The EU now requires trucks, vans, buses and cars to have an onboard Intelligent Speed Assistance (ISA) feature. This indicates the road's legal speed limit to drivers, shown on the vehicle's dashboard cluster, navigation system or through an after-market device.
The commercial EV transition will not be an overnight phenomenon. We will continue to see plenty of growing pains as passenger and commercial EVs make up a larger share of vehicles on the road, from maturing battery tech to a lack of charging infrastructure and significant costs bore by businesses making the fleet transition.
There are opportunities and benefits for fleet operators today to move towards net zero emissions. Although adoption of new technologies does take time, fleets that can quickly adapt to these new advancements will be at the forefront of creating a more sustainable and efficient trucking industry.