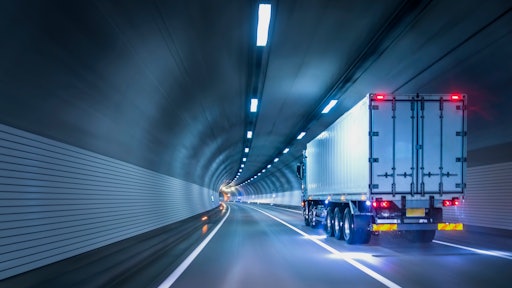 Getty Images
The "Refrigerated Goods Trucking Global Market Report 2021: COVID-19 Impact and Recover to 2030" report found that the global refrigerated goods market will reach $50.02 billion in 2021, up from $47.54 billion in 2020.
The growth is largely attributed to companies having to rearrange operations due to the Coronavirus disease (COVID-19) pandemic by social distancing, remote working and certain closures of commercial activities. Major players in the market right now are Schmitz Cargobull AG; Great Dane LLC; China International Marine Containers; Kogel Trailer GmbH & Co; Hyundai Translead Inc.; Wabash National Corporation; KRONE; GRW Tankers and Trailers.
Meanwhile, increased demand for frozen foods and perishable foods are also contributing to the growth of the refrigerated goods trucking market. The surge has forced suppliers to equipd their refrigerated units with multi-temperature systems, computer controls and thermal liners to keep the food at the required temperature.
Major companies operating in this market are continuously investing in introducing new technologies such as cloud computing, IoT solutions, solar-powered systems, and communication technologies such as machine learning, GPS, 5G for greater accountability, visibility, and performance in refrigerated storage and transport.
Lack of infrastructure for cold storage in developing countries is anticipated to limit the growth of the refrigerated goods trucking market over the forecast period.