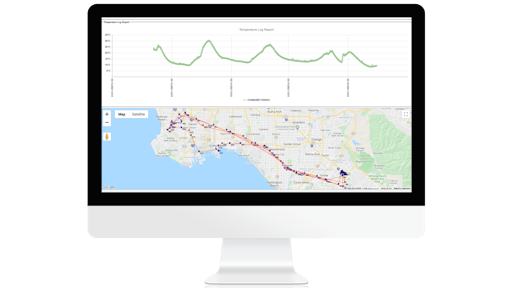 CalAmp
CalAmp unveiled the SC1302 single-use smart tracking device, designed to monitor temperatures as low as -20°C, making it usable for the safe and efficient transport of COVID-19 vaccines and other pharmaceuticals and perishables.
"We developed a supply chain visibility solution that offers 3PLs and private fleet operators the ability to effectively and efficiently transport life-saving vaccines and other valuable assets. Delivery of these shipments can have a massive impact on restoring public health, the flow of critical commerce and other aspects of our day-to-day lives," says Jeff Clark, SVP of product management for CalAmp.
From PR Newswire:
The sensor integrates with

CalAmp's

SC iOn Supply Chain Visibility

software solution to empower real-time, end-to-end monitoring of shipments through a web interface.

CalAmp's

SC iOn Supply Chain Visibility solution includes

a portfolio of wireless sensors

and other reusable and single-use devices that can be affixed to

assets to track and collect critical data, such as temperature, light, shock, vibration and location throughout the shipment journey.