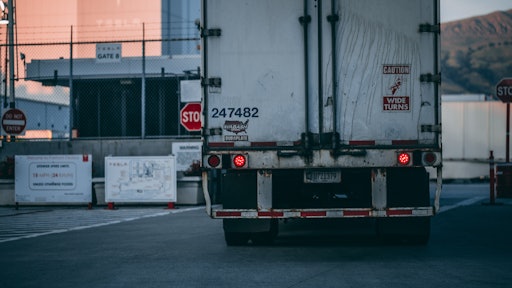 Photo by Craig Adderley from Pexels
To haul freight for the military, typically a carrier works with a broker approved by the Department of Defense. But until February 29, 2020, domestic freight carriers have the chance to become registered directly under the military Freight Carrier Registration Program (FCRP).
To be eligible, transportation service providers (TSPs) must have had operating authority from the Department of Transportation (DoT) for three consecutive years, prior to the date of application.
During the application process, TSPs will need to provide a DoD performance bond, cargo insurance, and complete several other requirements.
The FCRP is a great chance for carriers to start working with the military's Surface Deployment and Distribution Command (SDDC). Apart from the eligibility requirements, carriers also need to fulfill various registration requirements. These are as follows:
Apply for a Standard Carrier Alpha Code (SCAC) from the NMFTA
The SCAC is a unique two-to-four letter code, issued by the National Motor Freight Traffic Association (NMFTA), which serves the purpose of identifying transport companies.
Carriers who wish to register more than one mode of transportation with the military will need to obtain a separate SCAC code for each mode. Moreover, every mode of transport also requires a separate number from the DoT, a separate surety bond and insurance policy. The code itself must be kept active for the entirety of the carrier's registration with the military.
Set up an account with US Bank
Carriers are required to have an account with US Bank Syncada where they will receive payments from the SDDC for their transportation services. No other type of account is allowed.
Complete the program registration form
After you have obtained your SCAC code and Syncada account, you can then proceed with completing and submitting the freight carrier registration form.
You will also be asked to complete fields including personal and contact information, the name of the CEO, CFO, general manager, modes of transport, and others.
When prompted, make sure to select "GFM ITV to GTN" method for tracking and tracing shipments.
Get a DoD performance bond
Performance bonds are a central registration requirement for carriers under the FCRP. These bonds guarantee that carriers will perform their contractual obligations and deliver freight as required. They also serve as protection for the military in instances where a carrier defaults, goes bankrupt, or abandons shipments.
DoD performance bonds do not cover instances of late shipments, technical and operational difficulties and the like.
The dollar amount of the bond depends on the size of the carrier and the number of states they plan to operate in.
Large carriers need to get a:
● $25,000 bond to service one state only
● $50,000 bond to service 2-3 states
● $100,000 bond to service 4-plus states
Small carriers that are also registered with the Small Business Administration (SBA) need to get a:
● $25,000 bond to service up to 3 states
● $50,000 bond to service up to 10 states
● $100,000 bond to service 11-plus states
Carriers who have already worked with the Department of Defense for three or more years can submit a bond in an amount equal to 2.5 percent of their total DoD revenue for the preceding 12 months. The bond cannot be over $100,000 or less than $25,000.
There are separate bonding requirements for bulk fuel carriers, surface freight forwarders, shipper agents, brokers and other TSPs. Make sure to check with the SDDC for more information.
Comply with cargo insurance requirements
To haul military freight, all motor carriers must obtain a $150,000 cargo insurance policy. Bulk fuel carriers must only obtain a $25,000 insurance. Like surety bonds, insurance policies must remain active and valid throughout the whole period during which a carrier works for the DoD.
Get a HAZMAT certificate if you will transport hazardous materials
If you want to transport DoD HAZMAT commodities, you will need to obtain a certificate issued by the Department of Transportation Pipeline and Hazardous Materials Safety Administration (PHMSA).
It will take up to 10 days for your application to be reviewed by SDDC staff. Your registration will remain pending until you have submitted all required documents listed above. You have a total of 45 days after your initial registration form submission to provide the necessary documents. If you do not comply with this deadline, your application will be rejected.
You can find all of these requirements and further information in the official FCRP Registration Package.