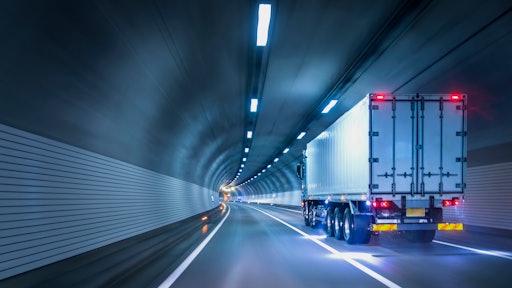 Getty Images
The entire transportation industry is undergoing a significant transformation. From self-driving vehicles, autonomous fleets and electric trucks, to artificial intelligence (AI), machine learning and the gig economy—the future of trucking faces some big changes. Though, change doesn't have to be intimidating.
Here are four strategies to prepare for the future of trucking and capitalize on the opportunities it presents:
1. Reassure the workforce that their jobs are safe: New transportation technology continues to build on advances in automation, efficiency and productivity. While good for business, employees who don't know what this means might feel concerned that self-driving vehicles or AI could put them out of a job. Managers can assure drivers that's not what the future holds. Rather, the future of trucking means even greater demand for drivers and employees who are comfortable embracing AI in the workplace, who have technical skillsets or who are willing to adapt and fill new types of roles.
It's incumbent upon trucking organizations to not only reassure the workforce that their jobs are safe – today's talent shortage means there's a premium on filling these jobs, not cutting them – but also provide training opportunities and strong change management to show how roles will be augmented.
2. Develop the next generation of skilled drivers: New transportation models and technologies will create demand for new skills. For instance, early autonomous-driving routes will likely be limited to point-to-point transportation using major highways, and this new hub-and-spoke distribution system will inevitably shift the demand for long-haul truckers to newly created opportunities. We may see greater demand for drivers to focus on shorter, urban routes, or workers with a more technical skillset to manage and monitor the point-to-point trucks from a central location, sort of like a call center or an air traffic controller.
Carriers should be doing all they can today to attract, hire, and retain people who are willing to adapt and embrace new opportunities to meet the future needs of the industry.
3. Leverage mobile technology to your advantage. Putting mobile technology into the hands of drivers can help managers collect real-time data around arrival/departure times, wait times, loading/unloading times, fuel stops, and more. These real-time metrics are helping managers work smarter, providing the critical insights they need to make informed decisions around pricing, generate increased revenues and better manage the bottom line.
On top of that, mobile has the ability to create far better employee experiences industry-wide by enabling people to take control of their own schedules. Using employee self-service features, drivers should be able to tap their mobile device to request a vacation day, anywhere at any time and know with confidence that their request was received and processed by a manager. Employees' work-life balance should never suffer because a schedule request is misplaced or overlooked.
4. Analyze all available data to drive your business. There's a real opportunity for transportation and logistics providers to collect as much data as possible—but then what? Analyzing data from the road enables managers to identify trends and drive better business outcomes. If a truck isn't rolling down the road, it isn't earning revenue. So, look at drivers' wait times – are they longer than expected? If so, what could be causing the issue? A manager may find that a particular yard wasn't ready for a truck when it arrived, and this left the driver waiting longer than expected before unloading could begin.
For organizations managing their own terminals and distribution centers, another significant area of opportunity is the time spent between when a driver arrives for a scheduled load and when they depart the facility. Tracking arrival time, pre-trip time, and time of departure using an integration between your electronic logging device (ELD) and workforce management solution can identify and reduce idle time, thereby improving productivity and potentially reducing payroll costs as well. Armed with this data, logistics managers can improve scheduling in the future and boost productivity.
Plan tomorrow's success today
New technologies are enabling logistics companies to manage, measure, and better engage the workforce of tomorrow, today. While it's difficult to envision exactly what the future will look like, it's critical for logistics providers to anticipate the effects on their business and be as transparent as possible when preparing for what the future of trucking is already starting to demand.