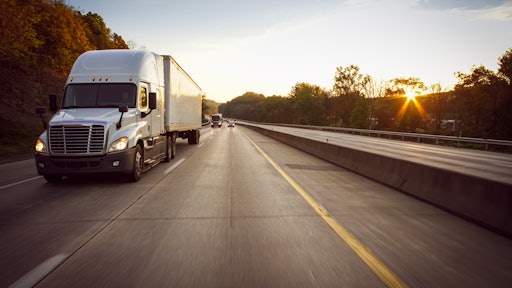 5m3photos - Adobe Stock
A business is only as good as its ability to deliver. This is especially true for small re-seller traders responsible for delivering goods from the global supplier right into the hands of their end customers.
For these players, delays and missing or damaged goods can mean a devastating loss of revenue and reputation. Smaller traders who bid on contracts to supply goods to large end customers are an often overlooked, yet integral, part of the supply chain to deliver critical goods all over the world. When goods don't arrive as expected, it is not only the traders and their customers that are hurt, but also the communities and institutions they serve. For a business working hard to compete, especially in today's particularly challenging pandemic-affected trading environment, the choice of a quality logistics provider can be the difference between success and failure.
Although delivery is a critically important piece of the trade business for enterprises of every size, surprisingly few good resources exist to assist in finding the right logistics provider for a given project. Resorting to a quick Internet search or a referral from a friend can be risky, given what's at stake. Still, without knowing what to look for and what questions to ask, it can be difficult to know where to begin in the search for a high-quality partner. As a result, traders often deal with poor service and a lack of attention from their logistics provider when a better partner could have provided a much better experience and result.
Here are some of the hallmarks of high-quality logistics providers and the red flags that signal ineffective ones.
● Experienced. A wave of new companies have sprung up looking to fill the demand created by the Coronavirus disease (COVID-19) pandemic. Always work with logistics companies that have been in operation for a number of years. Not only does this show that the company has a history of success, but experienced logistics providers will have a better understanding of local regulations and possible sticking points.
● Good customer service team. A professional, knowledgeable and robust customer service team will not only facilitate clear communication, but it's also a sign of a quality company. Clear and effective communication from logistics providers also saves traders time and energy building and executing trades.
● Responsive. It is important that logistics providers respond to messages quickly and are proactive in providing updates. When goods arrive at the right place on time, this should be communicated quickly. When communication is slow and sporadic, it is often the case that the company is unorganized, or goods are not where they are supposed to be.
● Diligent. The logistics of international trade are complicated. Attention to detail is necessary as goods change hands and pass through ports. A diligent company will have correct documentation for the goods and communicate effectively with the necessary parties, avoiding tax penalties, delays and confusion that cut into revenue.
● Registered with appropriate government agencies. Logistics providers must be registered with the necessary agencies to do business in the jurisdictions in which they operate, such as the local revenue authorities. It is important to confirm that the company is registered to conduct business in the countries where the goods are to be picked up and delivered and anywhere they may land in between.
● Global presence. A global presence is both useful and a sign of a reputable logistics provider. However, many logistics providers do not operate globally. Minimally, the company you choose should operate in the countries relevant to the transaction. Established companies with a large presence are often more experienced, and may be able to offer additional services, or deal with complications more quickly and easily than smaller operations.
Doing the research to find companies who check all these boxes pays dividends in many ways. A good logistics provider will save their customer time and energy by transporting and clearing goods efficiently and ensuring they arrive at the delivery location on time. Good logistics providers fix mistakes and resolve complications quickly, without requiring significant involvement from their customer, the trader.
Simply put, the best logistics providers are capable, easy to work with and reliable. They deliver every time because they communicate well and have accumulated a wealth of industry knowledge after years of experience. The time and effort invested to find a partner is small compared to the benefits of peace of mind, help when you need it or when things don't quite go according to plan, the time saved in executing the transaction and the value of being known to your customers as a business that can be relied upon to deliver every time.