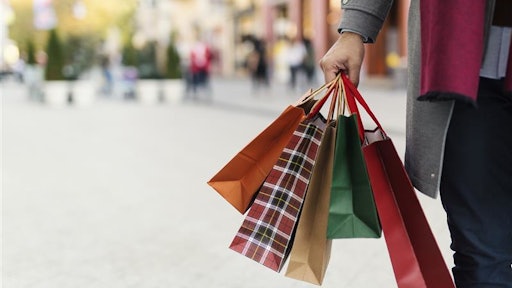 Jelena
Amidst all the uncertainty in the current times, one thing is for certain, Santa Claus will be coming this holiday season and he will be bringing gifts. But, whether you get what you asked for or not depends on the logistics preparedness of the organizations producing or selling the goods. Saying this holiday season is much different from any other would be an understatement. Here is what to expect for the holiday season and implications for logistics.
1. A blockbuster season for e-commerce sales. Outside travel and hospitality, the worst of the fears for many businesses during the pandemic has not quite turned out to be as bad after all. With the social distancing measures and stay-at-home orders early on during the pandemic, more consumers migrated to e-commerce as the preferred channel. This significantly increased the load on the logistics networks. This also means significant shift from bulk shipments to physical stores, to parcel shipments to consumers' homes, further straining the logistics networks already reeling from the Coronavirus disease (COVID-19) crisis.
2. Temp labor market will be tight in several markets. In preparation for the holiday sales, U.S. ports processed 2.1 million cargo container equivalents in August alone, up 8% from a year earlier. Now, all this merchandise needs to be sorted at the distribution centers and shipped out. Companies not prepared with adequate staffing to deal with the significant channel shift to e-commerce will struggle.
3. Significantly higher logistics costs. It costs 10-15 times more to transport a box to a consumer, than a pallet to a store. This is in normal times. Now, factor in the capacity crunch for the last-mile delivery with the significantly higher demand for shipping, and the deck is stacked up against the shippers. As for long haul trucking, COVID-19 poses additional risks to the driver shortages given the social distancing measures and 14-day quarantines for those who test positive. Shippers not proactive in identifying the carrier capacity needs and securing the capacity will be asking for trouble.
4. Interesting partnerships emerge for returns processing. Given that about 30% of online purchases get returned compared to about 9% for those purchased from physical retail, the surge in COVID-19-induced e-commerce when combined with lenient returns is expected to place significant load on retailers for processing returns.
5. Inventory placement more pivotal than ever. As consumer expectations for the delivery windows shrink to two days and then to same-day delivery, inventory will need to be deployed closer to the consumer. Doing so without being deliberate about a strategy on how to flow the inventory through the network and where to build the appropriate buffers will significantly increase the working capital tied up and inventory obsolescence risk. This calls for building competency around using data-driven decisioning through advanced analytics, which takes me to the next callout.
6. Use of advanced analytics will set the winners apart. While the chances of widespread lockdowns seen in the early days of COVID-19 seem low, local flareups and clusters of cases will continue. Hence disruptions are to be expected this holiday season. Retailers that leverage advanced analytics are expected to do well. A recent survey by RSR Research shows that 73% of the winners as measured by their financial performance leverage advanced analytics to monitor capacity and add more when market conditions demand it, as compared to 35% of the other retailers.
All in all, the stakes are higher than ever for this holiday season due to a combination of the aforementioned factors. Organizations with better visibility and decision making will benefit the most from a season like never before. Leading companies are doubling down on their digital transformation. After all, why let a crisis go to waste.