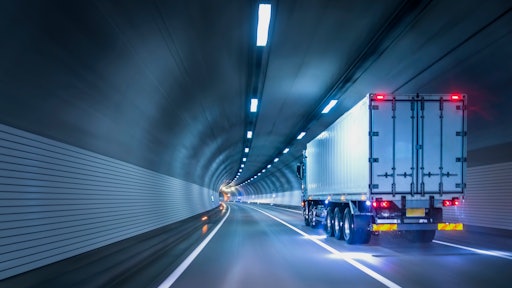 Getty Images
Transportation procurement and network management are delicate processes that have incredibly high stakes for shippers and their budgets. Looking at the macro picture of where goods are moving, and which carriers are moving them makes it easy to overlook small inconsistencies that incur a cost. When transportation makes up roughly 60 percent of supply chain costs, even the slightest deviations from plan can affect a shipper's overall network efficiency, and ultimately, their bottom line.
One of Breakthrough's Network Intelligence clients wanted to ensure they maintained an existing carrier partnership while introducing a lower-cost capacity solution to their strategy on a lane.
First, Meet Capacity Expectations. Then Seek New Capacity Solutions.
Most shippers don't have readily available volume tracking and reporting, relying primarily on their TMS and financial reporting. This makes it difficult to measure if a shipper is meeting the volume requirements awarded in their RFP—and whether they have surpassed those promises. Seeking better rates for contracted freight can be a viable solution to cut costs, but if they infringe on a carrier's awarded volume, it could damage that important relationship in the long run.
Breakthrough's client realized they could get a significantly lower rate on a lane with a new carrier. Traditionally, they wouldn't have visibility into how this affected the volume originally awarded to an important carrier partner. Network Intelligence provided a deeper analysis of the client's freight volumes on this lane and found that they were surpassing agreed-upon capacity expectations with that carrier, creating an opportunity for a new capacity solution.
Freight Volume Transparency Informs Better Capacity Allocation
Breakthrough found that three months after the client's routing guide went live, this lane's volume significantly increased beyond budgeted expectations. This client had already executed more than three times the agreed-upon number of loads to their awarded carrier. Because the new carrier's rate was $350 less than that of their awarded carrier, it proved to be a much more cost-effective capacity solution for additional volume on that lane.
Eliminate Unnecessary Cost with the Right Capacity Solution
Breakthrough's Network Intelligence offering provided transparency and insight into this lane's capacity dynamics faster and more intuitively than would be possible with traditional methods. The client could confidently justify freight allocation on this lane to a new carrier which maximized their savings and honored their capacity promises to the originally contracted carrier.
Thanks to lower rates offered by the newly identified carrier, the client saved 28 percent on every load on that lane beyond the initial capacity awards. This carrier became the primary partner for the ongoing volume increase on this lane, saving this client a total of $341K year-over-year.
Confidence in Data and a Wider Scope of Transportation Optimization
Within the FELIX platform, opportunities for shippers to effectively leverage the wider transportation ecosystem are continually surfaced in the Network Intelligence dashboard. When viable capacity options outside a shipper's routing guide emerge, FELIX identifies the best-fit carriers at the right price and facilitates a new relationship. This helps build lasting partnerships between shippers and carriers and contributes to more cost-effective, efficient, and sustainable transportation strategies.