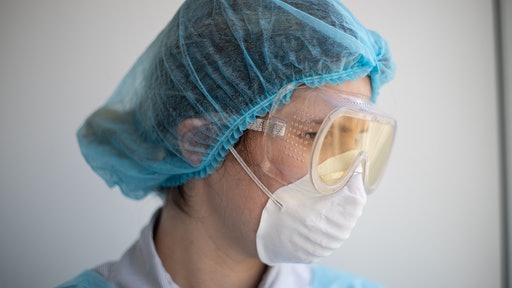 Pexels
Shipping containers are becoming more and more advanced nowadays, and its use is no longer limited to storage of goods. Its role has been changed and serves more than one purpose now. With advancements in technology, shipping containers have been equipped with blockchain technology to improve safety and efficiency. Moreover, determining the amount of greenhouse emissions that can be eliminated if inland waterways are used instead of road transportation, market players have partnered in Germany to offer shipping containers for transportation.
With outbreak of the Coronavirus disease (COVID-19) across the world, healthcare systems have been overburdened. Researchers have come up with a way to utilize shipping containers for care of Coronavirus-infected patients. The market is gaining momentum. According to the report published by Allied Market Research, the global shipping containers market is expected to generate $12.08 billion by 2027.
Following are some of the activities going on across the world.
Adoption of technology in container handling and management will become a new norm as market players implement technology for safe and efficient processes. The Port of Rotterdam, for instance, launched a blockchain-based project to enable safer and more efficient shipping container handling through automation of container release process. In the beginning, the port plans to utilize distributed ledger blockchain technology for tracking and tracing of the unloading and release of containers. This process has been carried out with the help of an application that registers the pickup autonomously. As container authorization is done, a cryptographic token from the blockchain app is used for recording the transaction.
With the help of distributed ledger, the transaction is shared with all the involved parties such as shipping company, port authority, freight forwarder and the transport firm. With this system, it is difficult to copy or fake the identity as it has been recorded at every step and access has been given to all parties. This process makes the entire operation safer, smarter, faster and more efficient than before. The pilot project is expected to last for three months.
Market players are aware of greenhouse gases generated from transportation through trucks on road and find routes such as inland waterway the address this environmental issue. Hamburger Hafen und Logistik AG (HHLA) partnered with the Port of Braunschweig's operating company to encourage eco-friendly inland waterway container shipping between Hamburg and port in Lower Saxony. The distance between these two ports is only 180 kilometers, which is too short for trains. This makes inland waterway transportation a viable option over other options such as truck and trains. Both companies believe that the transit time is only 24 hours, and going through inland waterway would save CO2 emissions generated on roads.
Nearly 70,000 standard shipping containers were shifted between two locations, which is approximately equal to 40,000 truck journeys. The partnership would help in eliminating a large amount of CO2 emissions generated from trucks on road and make transportation of shipping containers an eco-friendly option.
With COVID-19 gripping the world, there has been a huge need for healthcare centers to treat infected patients. Governments of various countries have been making arrangements to occupy maximum people. The Air Force of Germany began utilizing shipping containers to transport people with COVID-19. Cargo planes have been used to carry those shipping containers. Recently, 12 infected patients had been shifted with a C-17 Globemaster III from an undisclosed location to Ramstein Air Base in Germany. From the base, patients were shifted to Landstuhl Regional Medical Center for care.
The Negatively Pressurized Conex (NPC) is a box customized to prevent the spread of the disease to the crew. This box has a capacity to transport 28 seated passengers. It can be fitted into a C-17 or a C-5 Super Galaxy. Negative pressure system had been developed due to Covid-19 pandemic, according to the official of Air Force. The system is same as that deployed in hospital isolation rooms in which negative air pressure is used to prevent airborne viruses from spreading out of the room.
Riding the wave of converting shipping containers for use of Coronavirus-infected patients, one of the researchers at Massachusetts Institute of Technology (MIT) developed an intensive care unit from a shipping container.