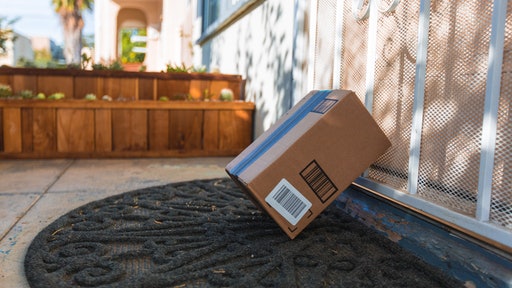 Getty Images
For several years, real-time visibility across the supply chain ecosystem has been a top-of-the-list focus for shippers, service providers and logistics technology companies. It's become critical in virtually every segment of the supply chain – at the supplier, on the way to the warehouse, within the warehouse, at order fulfillment and selecting and managing the resource to make the delivery to homes or businesses.
It's an intelligence tool. Real-time visibility helps decrease costs, conserve working capital and improve efficiency – all through better understanding and management of supplier performance, warehouse optimization, inventory accuracy, exception control, transportation resource management, delivery velocity and on-time service.
It's the No. 1 item on shippers' and supply chain managers' tech wish list. A Gartner study found that by 2023, 50% of global leading enterprises will have invested in real-time transportation visibility solutions. It's also one of the hottest areas of supply chain technology, attracting not only start-ups but drawing millions in venture capital for existing players as well.
The changing retail landscape
And, with the Coronavirus disease (COVID-19) pandemic, it's become even more mission-critical. As lockdowns took effect and stay-at-home orders were issued, traditional brick-and-mortar and eCommerce sellers alike have struggled to adapt and adjust. Where retailers once simply tolerated eCommerce as a lower-margin channel, the pandemic drove consumers around the world into their homes, cratered demand for discretionary goods, and exploded demand for essential items. Now with consumers upping their screen time and ordering huge volumes of goods online, the math has changed. Online is now the retailer's lifeline.
The imperative for e-commerce has never been stronger, with large swaths of retail stores closed to slow the spread of COVID-19 and some states' reopening plans mandating omnichannel strategies. E-commerce is now just commerce – an essential insurance policy, a way to keep sales from dropping off entirely.
In this climate, real-time visibility into orders and shipments in transit has become table stakes. You can't control what you can't see. Whether it's resupply going to a business, medical supplies to a hospital or consumer staples going to a home, the ability to see and follow goods up-to-the-minute has never been more important.
Growing demand for same-day delivery
What's the cumulative effect of all this pandemic-fueled disruption? Vastly accelerated use of same-day delivery, benefiting from real-time visibility that's enabled faster-than-ever decision-making and response. Crowdsourced same-day services responded quickly, deploying to more markets, scaling overnight to add capacity and meeting the pandemic's essential goods shipping challenges head-on.
Visibility gives businesses the data and insights they need to accurately respond to customers and fulfill demand, whether it's same-day, buy-online-pickup-in-store (BOPIS) or another fulfillment scenario.
One example is Tractor Supply Company, which responded by launching same-day delivery from its entire network of 1,863 stores.
The Home Depot also expanded same-day delivery, supporting customers at a time when interest in home improvement projects was skyrocketing.
And, Delta Air Lines expanded same-day first- and last-mile pickup and delivery for "hot" air freight shipments at more than 200 sites from its Atlanta hub.
Same-day also is gaining wide adoption among families sheltering in place that need supplies from Walmart or other grocery and home goods retailers. Even small businesses are adapting -- JJ's Flower Shop, a local florist in Atlanta, had to close its physical location to foot traffic and suspend delivering flower arrangements on their own. They ramped up online ordering and added a same-day network to handle delivery. Unexpectedly, this also gave them a surprising benefit: a renewed focus on creativity, focusing on the work-of-the-work, doing what they got into business to do – making floral arrangements, instead of running all over town.
Modern, real-time visibility
During this time of rampant uncertainty, businesses are trying everything to stay afloat, stay connected to customers, and deliver the essential goods they need. For all this to work, businesses and consumers rely on delivery companies to provide the enabling technologies, platform, network, resources and customer-facing tools to give consumers reliable same-day, last-mile delivery.
It's a service and an experience that's light-years different than the old "out for delivery" notices we all used to get. Instead, both businesses and consumers are benefiting from true real-time tracking that extends visibility seamlessly from order through delivery.
These systems leverage capabilities embedded in a GPS-enabled mobile app, integrated with a sophisticated software platform for scheduling, directing, and managing a connected network of on-the-go drivers. For the recipient waiting for a same-day delivery, it's an experience not unlike watching your smartphone to monitor the progress of an Uber or Lyft driver on their way to pick you up.
All of this foreshadows what will likely be a permanent shift in purchasing behavior – one that favors more online commerce with same-day delivery and accurate real-time visibility. It's a shift that won't likely reverse itself once the pandemic finally gives way, whenever that may be, and we settle into the "New Normal" – whatever that may be.