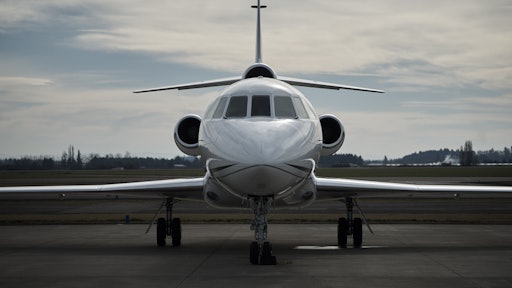 Without a doubt, the outbreak of the Coronavirus disease (COVID-19) pandemic and efforts to contain the spread of the virus through travel restrictions, social distancing and working from home, has disrupted the way we live and do business. But, it's an ill wind that blows no good. This might be the not-so-gentle "shove" we need to drive the cultural change the cargo industry needs to embrace digital business models to be more nimble, flexible and responsive to changing market demands.
As was the case for the SARS in 2002, the Global Financial Crisis (GFC) and Swine Flu in 2009 and the ash cloud in 2010, the air cargo industry is an early barometer of the decline and recovery of economies domestically and globally. In fact, the International Air Transport Association (IATA) calculates that the seasonally-adjusted demand for air cargo in February had already fallen 9.1% compared to February 2019.
Air cargo will be one of the first industries to recover. Even now there is demand driven by lockdowns and social distancing strategies as consumers order goods online. Plus, food and medical and hygiene supplies need to be delivered. So, supply chains continue to remain largely operational. But, speed and agility are the call of the hour.
The way cargo services are offered, sold, bought and delivered will determine which players are nimble enough to capture new demand. A fundamental cultural change to embrace online marketplaces as a channel to market is essential for air cargo to adopt new business models and respond to market opportunities. Cultural change is enabled by technology.
Those that will survive are those prepared to be creative and do business differently to capture opportunities.
Cargo inventory needs to be made available across multiple selling channels – in the same way consumers can buy hotels and flights via independent online comparison sites. Airlines must change their approach and work together to offer a range of route options for customers to buy at their convenience outside of the usual airline distribution channels. This will create multiple routing options for freight forwarders and allow airlines to quickly introduce new products and value-added services.
The technology is ready. The carriers in position to capture new market opportunities using online cargo portals are those carriers that undergo cultural changes such as the following:
1) Overcome concern about relinquishing control of their capacity. Some carriers fear that making their inventory available on a multi-carrier portal will mean that it will be consumed by products not conducive to their selling strategy. However, online markets offer rules-based tools and parameters for carriers to control what inventory products and services are available on specific routes. For example, on high-demand routes, they might offer only premium products such as express or cooltainers, while on low-demand routes they sell general products. As cargo space is in demand to move consumer goods faster. Being in an online buying portal significantly increases the opportunity of making a sale.
2) Develop relationships through new channels in lieu of face-to-face selling. Historically, deals were made via in-person networking, including sports and recreational activities. However, as the new generation of freight forwarders emerge, today's buyer uses online portals in their personal lives and business procurement. They expect to be able to buy inventory capacity in the same way that they buy their vacation flights and hotel bookings. Also, as COVID-19 has made working remotely the "New Normal," old-style direct selling is limited, driving business and consumers online to access the product and services they want to buy. The air cargo industry is no different; it needs to embrace this change and shift to online portals to avoid being left behind.
3) Approach going online as a growth strategy for carriers. Some carriers still don't comprehend the value of using online channels as opposed to traditional call centers. Carriers need to see online as a new way to reach a wider, ready-to-buy community. With COVID-19 lockdowns expected to impact lives for the next 6-8 months, adopting online channels is a necessity, not just an option. In addition, selling online is a cheaper go-to-market channel, as sales are processed faster and shipment information is more accurate. Online channels are also available 24/7/365, whereas airlines offices and call centers only work during defined operating hours.
It is challenging situations that drive the desire and preparedness to do things differently. For the air cargo industry, this means embracing digital processes to find new ways to market.