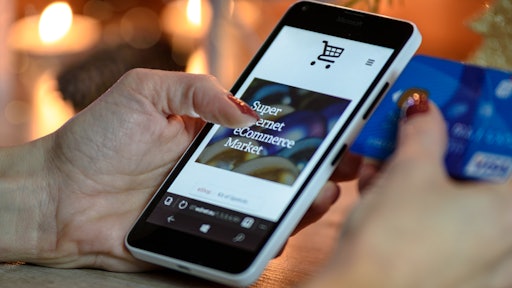 Pexels
The holiday shopping season has officially started with Black Friday and Cyber Monday both breaking records as more consumers opted to spend the day clicking rather than lining up at stores.
This year, Black Friday hit a record of $7.4 billion in U.S. sales and Cyber Monday hit a record of $9.4 billion, according to Adobe Analytics. This means that millions of consumers will be anxiously awaiting the arrival of their packages this holiday season. Or will they?
A recent survey by CommerceHub on 2019 holiday shopping trends found that 93% of consumers said they would look to pick up an online purchase in-store because they could get their items sooner for less.
Buy Online Pickup in Store (BOPIS) is a service more retailers are offering, and it is basically all in the name. It's a checkout option that allows shoppers to pick up their online purchases at the store.
This feature is convenient for shoppers who don't want to splurge on expedited shipping but want to receive their items faster. It is also convenient for companies.
With the rise of online shopping comes extreme pressure for retailers to meet delivery expectations. Especially with billions of dollars' worth of merchandise sold in a single weekend, retailers need to ensure their distribution operations are optimized. Having a BOPIS service can help retailers alleviate some of that shipload and stress.
The survey found that 64% of survey respondents said that if they experienced a delay, it would affect their decision to order from the retailer again. When items arrive late, it's retailers who face the backlash not the shipping carriers that might be to blame for the delay.
The survey also found that 46% of respondents find 3-5 days a reasonable delivery time.
3% said same day
11% said next day
37% said 2 days
3% said a week or more
Another trend the survey found was a desire for environmentally conscious shipping and delivery options this season. Thirty-seven percent of respondents said it was very important and 46% said it was somewhat important.
An increase in online shopping means an increase in packaging that can wind up in landfills. According to the Environmental Protection Agency (EPA), paper and cardboard materials comprised the largest component of municipal solid waste, otherwise known as trash, in the US.
The EPA estimates landfills received 18.4 million tons of trash containing paper and cardboard in 2017. It was 13.1% of the trash landfilled in 2017, and these numbers are only expected to grow with online shopping.
These are all things retailers will need to take into consideration when they work out delivery/fulfillment operations. Retailers will need to ask themselves if they can meet customer delivery expectations, sustainability expectations and the demand for a buy online and pickup in store service.