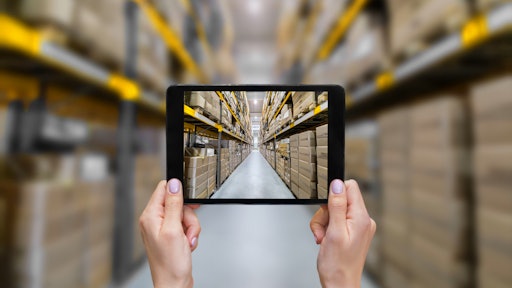 DHL
Editor's Note: The following article is brought to you by DHL Supply Chain in partnership with the Supply Chain Network.
As large players continue to push e-commerce delivery times from two-day to next-day to same-day, they reset customer expectations with each advance. That is putting pressure on everyone else to keep up.
Meeting existing expectations is already proving challenging for many organizations and moving to even shorter delivery times may require significant investments in facilities, people and technology. That creates a dilemma for organizations seeking to grow e-commerce sales: they can't afford to fall behind customer expectations, but neither can they afford the substantial investments required to keep pace with the market.
Here's a look at four areas where existing operations are hitting a wall in terms of improving service requirements.
Network Design
E-commerce emerged so quickly as a powerful business force that many organizations didn't have the opportunity to design a purpose-built fulfillment network. They've been able to adapt current operations to meet requirements to this point, but those operations are now stretched to their limit in terms of capacity and speed.
Meanwhile, third-party logistics providers (3PLs), such as DHL Supply Chain, who have been supporting e-commerce since the early days, have continued to expand and refine their fulfillment networks to stay ahead of changing market expectations. Shared-use networks, in particular, provide companies struggling with capacity or service requirements with the ability to quickly transition to a purpose-built network designed to minimize transportation costs and support fast delivery.
These networks will become even more important as urbanization drives the evolution of distribution from regional to local. In a survey of 200 transportation decision makers conducted in 2018 and summarized in the report "The Logistics Transport Evolution: The Road Ahead", urbanization was the biggest concern for participants. They stated that issues inherent in urbanization such as congestion, tolls for entering urban areas during peak business times and environmental concerns regarding transportation's carbon footprint will have a significant impact upon their business.
One solution to those challenges is urban fulfillment centers that operate as an extension of regional hubs and enable more flexibility in last-mile delivery. The high real estate costs and limited land availability in these urban environments will make it difficult for individual businesses to deploy urban distribution centers; however, forward-thinking 3PLs have established facilities in some cities and are continuing to expand shared-use networks to urban areas.
Process Optimization
Fulfillment centers no longer have the luxury of staging orders over several days; to meet today's requirements orders must be shipped the same day they are received—the faster the better.
Failing to do so can increase transportation costs as sellers turn to expedited shipping to keep customer satisfaction high. Plus, the faster you can process orders, the later in the day you can accept orders for standard delivery, creating the potential for increased sales. Sophisticated e-commerce operations can now accept orders until 8:00 p.m. for standard delivery.
Optimizing processes for e-commerce fulfillment requires both e-commerce experience and deep supply chain expertise, supported by established processes for driving continuous improvement.
Emerging Technology
Another key to compressing order cycle times is the intelligent use of emerging technologies, most notably robotic-assisted picking. DHL Supply Chain has evaluated a wide range of robotic-assisted picking technologies, both in its Innovation Center and in field trials, and was able to quantify significant improvements in pick speeds and operator productivity from select approaches.
Based on these evaluations, the company is embarking on an aggressive initiative to employ robotics in 80 percent of its facilities by the end of 2019. This not only helps meet the demands of today but creates the foundation for supporting the requirements of the future.
Labor Management
Over the last several holiday seasons, when demand hits a peak, many open warehouse positions have gone unfilled, reducing service levels and forcing existing personnel to work longer shifts where errors become more likely. Meeting warehouse labor requirements in today's tight labor markets requires a sophisticated approach to recruiting, training and retention that few organizations have the scale or expertise to implement.
For example, digitizing recruiting and onboarding processes can increase the number of applicants received for open positions. Digital technologies are also being employed to provide warehouse associates with greater scheduling flexibility and expanded training opportunities. These efforts streamline processes, improve retention and take advantage of the ways job seekers are using digital technologies today.
It's clear that the increasing demands of e-commerce in the areas of speed, capacity and complexity will require significant investments in facilities and technology, backed by deep supply chain expertise, extensive e-commerce experience and a clear vision of the future. That's a tall order for organizations whose core competency is retail or manufacturing.
However, that combination of expertise, experience and vision does exist in select 3PLs who have already made the investments in purpose-built e-commerce networks, process optimization, emerging technologies and labor management. The ready availability of flexible, shared-use fulfillment networks allows e-commerce and multi-channel businesses to continually adapt to changing service requirements while minimizing infrastructure costs and supply chain complexity.
For more information on DHL e-commerce fulfillment services, visit http://app.supplychain.dhl.com/e/er?s=1897772577&lid=4273.