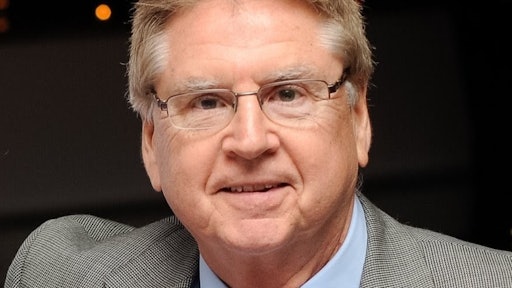 Today's regulation of the trucking industry looks absolutely nothing like it did 50, 40 or even 30 years ago. The Interstate Commerce Commission (ICC) used to heavily regulate common carrier rates and even limited entry by new companies. Now, the ICC doesn't even exist. Rates no longer get reviewed. And Congress only allows interstate regulation of transport in the case of household goods.
When Freight Auditing Started
In 1935, Congress passed the Motor Carrier Act, which restricted entry into the trucking industry because the sector was seen as economically unstable, with a high risk of total failure. The government intended to prevent that from happening.
In 1948, Congress passed the Reed-Bullwinkle Act. This act allowed rate bureaus under the ICC to collectively set rates, while also offering protection from antitrust regulation. Trucking companies belonged to a bureau, and the agency published changes to reflect increases in carrier labor and fuel costs. The rates, however, could be challenged.
Deregulation of the trucking industry began in the 1970s as our nation's highway system grew. Trucking began to dominate railroad transportation and it finally became a stable industry in less need of government oversight.
Freight auditing firms started in the 1950s. And with government regulation aiming to intensify competition, especially in recent decades, the need for freight auditing is growing explosively.
Until Recently, Only Small Changes Spurred Growth in Freight Invoice Auditing
Initially, all freight audits were post-payment audits. Freight invoices were checked against negotiated rates and agreements after the bills were already paid. Claims for any overcharges had to be filed with the carriers.
Over the years, post audits decreased as pre-payment audits became the norm. This benefited the shippers as they could make adjustments before the invoice was paid. There was no longer a need to depend on the carrier to address a filed claim, and issue a refund or credit.
The Three Biggest Changes in Freight Invoice Auditing
First, let's get the obvious one out of the way, which is the growth of parcel shipping, primarily with FedEx and UPS. E-commerce and online shopping is driving massive growth in parcel shipping. Online sales grew from $91 billion in 2005 to $341 billion last year. And projections are that this number will reach $523 billion by 2020. So instead of a vendor shipping a dozen less-than-truckload (LTL) shipments to a brick-and-mortar store, hundreds of parcel packages are being sent directly to consumers.
Second, EDI, or electronic data interchange, invoicing is taking off. Today, over 90 percent of parcel and truck invoices are sent electronically. This technology allows carriers to invoice faster at a dramatically reduced cost. With the introduction of EDI invoicing came a wealth of data available to shippers. Businesses started receive more package-level information, since more data could be sent electronically than on paper invoices. This leads to the third change.
With so much more information available, companies can now make more informed decisions than ever before. For example, they can pinpoint the optimal location for a distribution center based on their current shipping lanes. Or they can conduct a rate analysis on a new carrier's proposal based on their actual past shipping activity. Or they can have greater leverage in negotiations knowing how much they spend by service level, on each accessorial charge, or how many of their shipments are minimum charges.
Cloud technology now allows shippers to access their data instantly from anywhere. Back in the 1990s, software got loaded onto clients' computers and clients received their shipping data once a week. Now, the Internet allows clients to view their shipping data at any time from any location.
And all of this business intelligence can now downloaded into enterprise resource planning (ERP) systems so companies can make smarter, more informed decisions than ever before.
And Things Like These Never Seem to Change
Freight invoice auditing was never simple and that certainly continues to be the challenge today. There is so much data to monitor, audit and process that it's virtually impossible to do manually.
And not surprisingly, given the increasing sophistication of technology, additional complexity will come. For example, dimensional (DIM) pricing is being offered by a number of LTL carriers. And many within the transportation industry believe it's not a question of if DIM pricing becomes reality, but when. CEOs of the largest LTL trucking companies confirmed this at the 2016 NASSTRAC Shippers Conference.
Freight Invoice Auditing Should Now Be Standard Procedure for Any Shipper
You know how the business world has changed since you started your career. One thing is certain: It's not going to become less complex in the future.
So, it only makes sense to have freight invoice auditing in place at your business. Whether you do it in house or outsource it, it's an absolute necessity.
You'll save money and time. Your accounts payable administrative costs will be reduced. You'll collect significant business intelligence that will help you run your logistics operations more efficiently and cost-effectively. You'll have greater leverage in negotiating rates with carriers of all modes. And you'll have more capital available to drive further business growth.