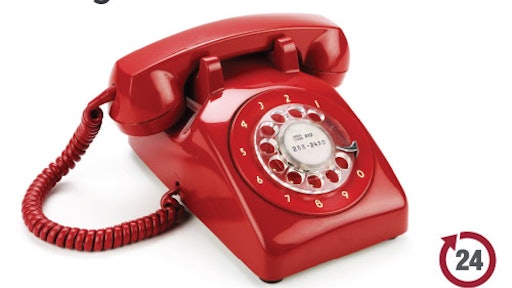 Editor's Note: The following article is brought to you by RateLinx in partnership with SDCExec.com.
Freight Audit is obsolete. It's slow, and the information is outdated when finally collected and reviewed. At RateLinx, we knew there had to be a better way. That's why we've developed a solution that's completely different from traditional freight audit. Intelligent Invoice Management™ is here, and it will change the way you manage your freight.
Unlike traditional freight audit, we look forward not backwards. We integrate directly with your carriers to comply with your business rules and avoid errors. Our dynamic invoice payment system then collects invoice data directly from the carriers in real time.
Three Datasets Combined into One
Intelligent Invoice Management (IIM) allows you to plan and execute your shipping strategy more strategically. In order to do this, RateLinx IIM collects three datasets:
Order data from the ERP or WMS (for outbound sale and inbound purchase)
Shipment data from the TMS, and
Detailed invoice data from the carrier.
Once we have all three datasets, we match it all together, cleanse and normalize the data. With IIM, you no longer have to rely on your carrier to collect the additional attributes about your shipments such as PO, Order Number, Customer ID, etc. The integration of the TMS data with the invoice data received from the carrier will bridge this data gap.
This combined dataset now becomes the foundation to build your strategic platform on so you can now:
1) Find the strategies that will allow you to save money on freight.
2) Measure the successful implementation of a new strategy.
3) Measure your compliance with your rates and plug the leaks.
4) Measure the effectiveness of your TMS.
How Intelligent Invoice Management Lowers Costs
The key benefit of Intelligent Invoice Management is the understanding and problem solving the data now provides. IIM can show you why a certain carrier was chosen by your TMS and exactly what rule was followed. With such a rich dataset, you can finally understand what is causing suboptimal shipping decisions, such as using an old routing guide that is no longer valid. This is information you can use to find a better answer to solve the problem of lowering your freight spend in an environment where rates are increasing.
Here are a few examples of how Intelligent Invoice Management is working to lower costs for some of our customers today:
Find the Error, Find the Savings
A new RateLinx customer wanted to do mode determination with ShipLinx TMS, but they were using a fixed weight break (200 lbs. to determine which orders will ship small parcel and which orders will ship LTL). After installing ShipLinx and collecting the invoice data, the system started showing non-optimal shipments in the Lost Savings KPI.
Initially, we think something is broken in ShipLinx because it isn't picking the right mode. Upon drilling into the details, we see that the customer's warehouse management system was estimating the number of boxes (and the weight) incorrectly due to a group of items that had wrong dimensions in the system. The customer fixed the dimensions and the non-optimal shipments disappeared.
What makes this example even better is the fact that our customer was executing a large number of USPS shipments. If we were only interested in auditing invoices for payment adjustments – as a traditional freight audit company would do – we couldn't do it for this customer because an invoice is never received from the USPS. But with IIM, we're collecting the data from the TMS, providing the visibility the customer needs.
Collected Data Pinpoints the Problem
Another example of the benefits of Intelligent Invoice Management is a problem we fixed for a new customer who had a lot of "prepay & add" freight. To them, freight was a profit center, not a cost. Before they became a RateLinx customer, they had just switched from UPS to FedEx. Despite the fact that the rates they just negotiated with FedEx were much better than the UPS rates, they began noticing that many of their customers were changing their freight terms to "collect" because the prepay & add cost was too much. Needless to say, our customer was a bit confused.
We used the data collected with IIM to pinpoint the issue. We discovered that our customer was using the "List Rates" that are returned from FedEx to charge their customers, which they thought were FedEx's undiscounted rates. The "List Rates" are actually the retail rates which apply to someone who walks in off the street to ship a package. Generally, they are about 20% higher than undiscounted rates. Using Intelligent Invoice Management data, we were able to analyze the collect freight that went through the system and help them calculate how much they should be charging their customers to get back to where they were profit-wise before the switch.
Standardized Data Reveals the Opportunities
A customer who is a large truckload shipper faced a different challenge than the last two. As a truckload shipper, they must consider many different types of rates depending on which carrier they use. Various carriers use lane rates, cost per mile rates, per hour rate, and cost per ton rates. This makes it a huge challenge to develop a strategy to optimize their freight. How can you compare your cost between carriers when, in any given lane, the carriers have four different ways to rate a shipment?
With IIM, data is constantly being collected so we can normalize shipping costs and move all the carriers to one rate – cost per mile. The detailed data we're collecting will allow us to present a solution to the customer and they can understand which orders, customers and carriers will be affected. This ensures they can successfully implement the changes we recommend and achieve savings.
See Noncompliance in 24 Hours
When another customer of ours started selling a new item, it was very different in size and weight than its other products. When they did their roll-out and started shipping thousands of these a day, the Lost Savings KPI started to show non-optimal shipments the day after the new product started shipping. Our customer was able to drill down into the KPI and see that it was the new item causing the problem. They then issued new routing instructions to the third-party logistics provider that was in charge of warehousing and shipping the new product. Our customer was ecstatic. In the past, they would have shipped incorrectly for months before discovering the problems which would have cost them millions of extra dollars.
If this customer had used a traditional freight audit provider, the provider might have made a few thousand dollars in adjustments while allowing millions of extra dollars to be spent on freight. With Intelligent Invoice Management, those adjustments were still made, but the amount of money saved through the collecting of data in real-time – and correcting the problem quickly – dwarfed the freight audit savings.
RateLinx Intelligent Invoice Management is saving our customers money on their shipping, and it can do the same for you – and you don't have to wait to start optimizing your freight strategy. With RateLinx, it's very easy. Just send us some data and we can model it to show you what potential savings exist and which strategies need to be deployed. If you're interested in a demonstration, just send us a message.