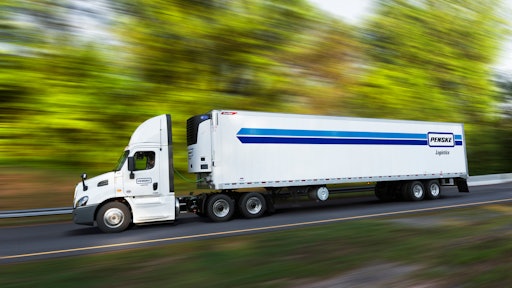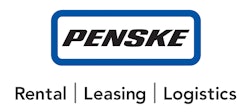 Penske Logistics has gained entry into the Blockchain in Transport Alliance (BiTA) as a corporate member.
BiTA is a new organization formed less than a year ago that provides a forum to promote and educate, while encouraging the development of blockchain applications within the transportation industry.
Penske Logistics sees potential blockchain benefits for its customers operating in the manufacturing, food and beverage sectors, as well as other industries.
"We've joined BiTA to take part in better understanding the benefits of blockchain for our customers and to be a part of crafting the standard framework in the development and implementation of blockchain technology," says Andy Moses, Penske Logistics senior vice president of global products.
Benefits may be achieved by further digitizing and securing supply chain and logistics processes, improving order accuracy, as well as tracking physical assets like vehicles, trailers, trucks or containers, and securing freight bill pay and audit transactions across Penske's extensive freight brokerage and dedicated carriage operations.
According to the recent 2018 Third-Party Logistics Study, 30 percent of 3PLs and 16 percent of shippers surveyed see blockchain as a potential application, yet most have yet to engage with the technology. The study also describes anticipated benefits. including improved supply chain visibility and potential challenges that participants will face in implementing blockchain.
Companies in this article