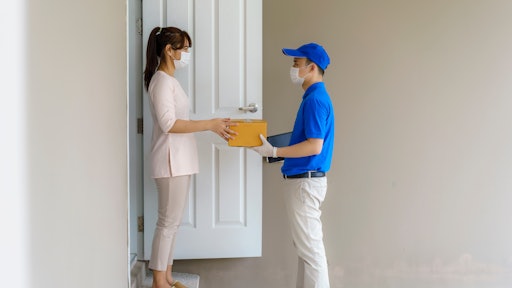 ake1150/adobe.stock.com
With rising inflation and overall economic uncertainty, this upcoming year points to a significant cooldown in supply chain demand for the global logistics industry. Maersk reported loading 7.4% fewer containers onto ships in the second quarter of 2022 compared to the year before. Though this won't necessarily spell doom for companies in the industry, they should prepare to navigate these headwinds with an eye toward long-term success. To do so, logistics companies, especially those providing shipping platforms and freight marketplaces, need to become smarter, leaner and look to third-party partnership opportunities over the next 12 months.
Protection against detrimental losses
One way shipping companies can tighten their operations is to provide their merchants with the protection they need. As margins become smaller and inventory becomes tighter to account for the drop in demand, any loss can be critical to businesses should something happen to their packages. Comprehensive shipping insurance that makes it clear what's covered can help cushion the blowback from any losses. It can also help close any existing protection gaps. For example, merchants often purchase insurance from their carrier, only to later find out that their policies only cover carrier liability — meaning they have to prove any damages or lost shipments are the fault of the carrier.
By offering their merchants protection embedded into their platform, complete with straightforward policies and digitized processes, shipping companies can make it easy for them to guard against any potential losses. Embedded protection and other value-added services can also give shipping companies an ancillary line of revenue to sustain and grow their own business. This additional revenue stream, as well as having a competitive advantage, can be a bolster to these companies, especially as choppier economic conditions may impact their core business.
Centralizing global operations
Shipping companies should also be seeking ways to consolidate their regional operations into more centralized hubs. By doing so, they'll be able to streamline every facet of their business from customer visibility to reporting to integrations with partners and more. In order to facilitate connections among and between these hubs, these companies will need to develop the right technology to support company communications and processes or find a turnkey solution through a tech-enabled platform. If choosing the latter, it's important for them to work with a tech partner that has a global reach and is compliant with local regulations to prevent any risk of fines or penalties. Companies with an international scope, or those that are looking to expand their reach, should especially prioritize partnerships that can overcome regulatory obstacles rather than create them.
Tech-forward approaches to decrease spend
In addition to saving time and labor, implementing technical efficiencies can also help companies decrease their operational spend. Tech-driven capabilities like route optimization for last mile and first mile deliveries, load optimization, vehicle analytics, multi-carrier platforms and more can help update their processes and trim excess spend. For instance, by integrating with multi-carrier platforms, companies can readily compare shipping options to find the best pricing or automate the process for even more convenience. These platforms can also help consolidate disparate data sets to more easily track shipments and eliminate tedious manual work.
Load optimization maximizes the number of shipments vehicles can carry, while route optimization minimizes the number of miles and fuel needed to deliver those shipments to doorsteps. Not only does this save the shipping company money, but it can also reduce the environmental impact of their fleet. And in the longer term, this technology can provide companies with valuable data and analytics so they can make informed, strategic business decisions in the long run.
After a period of growth driven by pandemic-related demand, the logistics industry is seeing the start of a slowdown that has become especially evident in the last few months, when shipping activity is typically at a seasonal high. The key to weathering this decline, and the word that should be on everyone's mind, is optimization — particularly through technology and a move toward smart digitization. There are plenty of platforms with the software to enable this shift. Still, companies should be diligent about choosing the ones that fit seamlessly into their existing operations and improve them where needed.