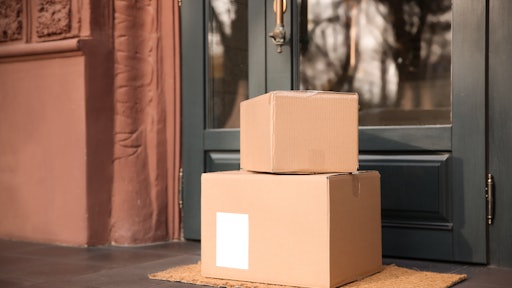 New Africa - stock.adobe.com (2)
Online shoppers are showing signs of frustration with packages arriving too big for the products being shipped, or are too flimsy, covered with too much tape or not being waterproof or recyclable, according to a new DS Smith survey.
"Online shopping remains popular so the onus is on business to design out waste and make sure materials can stay in use for as long as possible," says DS Smith's Melanie Galloway, VP, sales marketing and innovation.
From PR Newswire:
Consumers in the survey (81%) say sustainability of packaging matters to them, so much so that about 40% would pay more for that. One-third say they would pay up to 24% more, and nearly another one-third would pay at least 25% or more.
38% say about half of their deliveries were filled with air and 39% say it was one-quarter of air. Among other problems with their packages: Too big for the products being shipped, 41%; uses too much filler, 29%; not waterproof, 27%; is flimsy and easily damaged, 25%; uses too much plastic tape, 24%; difficult to open, 21%; and not recyclable, 12%.
"The idea of oversized boxes, containing excess packing material, that in turn overly fill delivery trucks, is not something any of us should perpetuate - consumers don't want it, businesses can't afford it, and ultimately the planet won't thank us for it," Galloway says.