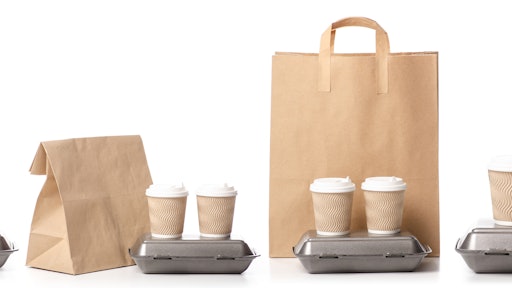 stock.adobe.com
Origin Materials Inc. and Packaging Matters have agreed to develop advanced packaging solutions, which includes a new polymer, polyethylene furanoate (PEF) – a polymer with a combination of performance characteristics for packaging. This new partnership is a break through in the commercialization of the product.
Origin Materials will supply sustainable carbon-negative PET to Packaging Matters to progress on developing PEF applications. Potentially all of the supply can lead to sustainable PEF with an expected carbon-negative footprint. This work for PEF is expected to facilitate the creation of additional polymers with characteristics that meet the needs of today's consumers.
"Origin Materials' mission is to provide carbon-negative material solutions in a world-fast transitioning to net zero carbon," says Origin Materials co-CEO Rich Riley. "Partnering with Packaging Matters is a natural fit because by creating better-performing, carbon-negative packaging solutions together, we aim to deliver what the most innovative companies in the world are demanding and to show the packaging industry the path to a low-carbon future."
Origin Materials'

technology platform is expected to provide stable pricing largely de-coupled from the petroleum supply chain, which is exposed to more volatility than supply chains based on sustainable wood residues.
Packaging Matters intends to use the sustainable carbon-negative PET from

Origin Materials

in its facility in Visalia, CA to manufacture packaging products for its fresh fruits, vegetables, and salads customers.