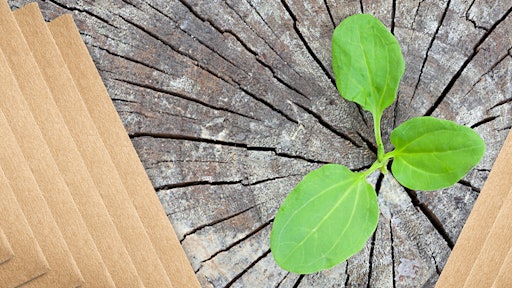 ruslan_khismatov AdobeStock_409882644
Sustainability is not just an environmental issue; it's also a financial one. Not only does a commitment to environmentally responsible practices resonate with consumers, but businesses that embrace sustainable practices often see a decrease in costs and an increase in efficiencies, revenue and market share. While many companies are still struggling to understand what sustainability means, there is a growing recognition that it is essential to long-term success.
Outsized challenge for mid-sized manufacturers and processors
Mid-sized manufacturers face a unique set of challenges when implementing sustainability plans. They are less likely to have in-house staff with the knowledge and expertise to identify and implement the right sustainable solutions for their business. And, they often lack the financial resources of their larger counterparts. Without the resources or the same economies of scale available to larger companies, it can be daunting to know where to start and even more difficult to implement your sustainable plan in a manner that is both cost-effectively and feasible. What's the best way to overcome these challenges? Align yourself with a packaging partner who can conduct a packaging sustainability assessment and has the resources to help you achieve your goals.
Why it makes sense to start sustainability plan with packaging
Packaging is a necessity for just about every company in the world. From big to small and from B2B or B2C, almost every business includes some form of package in their distribution chain. So, it follows that packaging plays an integral role in every supply chain operation and in achieving a company's sustainability goals.
Start with a packaging assessment
A packaging assessment is a systematic method used by packaging experts to identify not only the environmental and sustainability impact of a product's packaging but also its impact on packaging performance, supply chain and your bottom line. The best packaging assessment provides insights to make packaging more eco-friendly. It will also give a sightline across operations to uncover opportunities to reduce waste, improve efficiencies and find savings opportunities.
Incorporating an assessment early in your sustainability process allows packaging experts to analyze these factors together and develop a plan based on data, not assumptions. The analysis performed by experts should include:
• Understanding net unit cost. A good assessment strives to improve an existing packaging design to identify the cost per unit and reveal how the packaging structure impacts the overall costs.
• Optimizing the supply chain. A good assessment looks at the entire supply chain. It identifies how changes to the packaging design, parts consolidation, and container design reduce the weight and size of the packaging and the amount of materials used.
• Reducing waste. A good assessment should identify non-value-added materials and ways to reduce material usage without compromising performance. It will also identify opportunities to extend shelf life, reduce product spoilage, and minimize components that might otherwise contribute to a package's size or weight or end up in a landfill.
• Maximizing process efficiency. A good assessment identifies opportunities to improve your facility's throughput and bottlenecks and inefficiencies that could be eliminated or reduced.
• Maximize equipment efficiency. A good assessment will include an analysis of the way your product is packaged and prepared for transportation. This includes an analysis of your packaging equipment and line layout.
• Maximizing energy efficiency. A good assessment identifies ways to reduce material usage and weight, which enables the product to ship more efficiently, thereby using less energy.
• Eliminating waste at all frontiers. A good assessment identifies opportunities to enhance sustainability across all aspects of packaging management, including design, sourcing, specification development, ordering, inventory-related activities, product distribution and end-of-life.
• Improving sustainability. A good assessment analyzes all three of these components (financial, environmental, performance) to identify opportunities to increase the sustainability quotient of the packaging and the end-to-end activities involved in packaging ownership.
Packaging assessments are most effective early in the sustainability plan development process because it allows the packaging experts to analyze all three components, focusing on reducing costs. However, packaging assessments are also helpful when conducted "retroactively," especially when a company seeks to increase its sustainability efforts. And in case you are wondering, the packaging assessment process is not a one-time event. Instead, an initial assessment can be conducted up front and then revisited periodically, including after the launch of your new sustainable packaging solution. By partnering with a packaging expert to perform a packaging assessment, mid-sized manufacturers will have the process and tools to determine their exact packaging needs. This information will allow your business to make informed decisions and reap the rewards of a more sustainable operation.
Implementing a sustainability plan
Working with packaging experts to perform an assessment can identify multiple opportunities to make your operations more sustainable. Findings can include reducing the environmental footprint of your packaging to reduce waste and inefficiencies across the operation. However, identifying opportunities to be more environmentally friendly is only the beginning. To fully realize the benefits of an assessment, mid-sized manufacturers should look for a packaging partner with the packaging, engineering, design, and automation expertise to provide comprehensive findings and the resources to help implement the recommendations.
What to look for in a packaging assessment partner
However, knowing you need a packaging assessment and how to conduct an effective one are two different things. As you work to identify a solution, select a partner with the following attributes.
• A team to help execute your sustainability plan. Choose a partner who can provide a thorough packaging assessment and who is also able to assist with the design and implementation of sustainable packaging solutions. Their team should include designers, packaging engineers, packaging and equipment specialists, line layout and design specialists and packaging equipment technicians.
• Packaging industry expertise. Choose a partner with deep expertise, experience and a critical understanding of the industry. In addition to packaging, the experience should include industry-specific processes, equipment and operational expertise.
• Integrated approach. Choose a partner who offers an integrated, comprehensive approach. Packaging assessments can be powerful tools, but only if they are part of an integrated approach that includes packaging, the packaging process itself, and the activities involved in all aspects of packaging ownership, from engineering and sourcing through distribution and end-of-life.
• An unbiased view. Choose a partner who is both a custom packaging manufacturer and distributor of a robust selection of packaging and shipping supplies, packaging equipment and automation. This approach ensures their recommendations are made in your best interest and unique application and objectives in mind.
• Local, responsive resources. Choose a partner who can invest themselves in understanding your needs and building relationships with your team. In addition, the partner should have local decision-making authority, local customer and technical service and local or regional warehousing, distribution and delivery capabilities to respond to your company's urgent and evolving needs.
• Well-versed in sustainability. Choose a partner with a track record of optimizing packaging for sustainability without sacrificing performance or profitability. The best partners will also have services that reduce waste and take cost and complexity out of your packaging-related operations. These services should increase efficiencies, minimize time, resources and costs, and if well executed, improve cash flow.
Now more than ever, customers, consumers, investors and employees are highly aware of their purchasing habits' impact on the world around them. As a result, business leaders are driven to increase their company's sustainability quotient. For manufacturers and processors who don't have the resources available to their larger competitors, packaging assessments can be an effective tool to help achieve their sustainability goals.