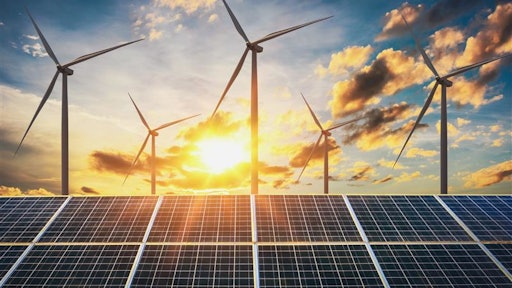 lovelyday12/Adobe Stock
Research from Samsara and conducted by Wakefield Research points to a desire for physical operations leaders to make meaningful change, as 78% of operations and fleet leaders agree that they have a greater responsibility to prioritize sustainability efforts than other industries. These leaders (91%) also feel significant pressure is being put on their organization to set and meet aggressive sustainability goals, including from the government (54%), suppliers/partners (44%) and even competitors (44%).
"This research highlights the huge opportunity for the world of physical operations to push sustainability forward, and shows just how important technology is to enable this change," says Alexander Stevenson, VP of product management at Samsara. "While many leaders are facing setbacks, they are also gaining access to new tools that can help realize their goals. Be it the ability to digitize operations or the growth of electric vehicles, there are a lot of advancements helping to make sustainable choices easier."
From PR Newswire:
94% said they can only meet their sustainability goals if they can prove it will benefit the business. Meanwhile, 49% operate without a sustainability strategy in place, and 87% are worried their organization will not meet its sustainability goals.
Supply chain disruptions are preventing 33% from setting more aggressive sustainability goals, and 79% admit that these disruptions have set back their existing sustainability goals.
The research also found 93% agreed they must address the labor shortage before they can focus on sustainability goals, and it's also preventing leaders (42%) from setting more aggressive goals.
The research also found leaders do not have real-time data to track sustainability performance for more efficient routes (46%), vehicle utilization (42%) and equipment or machine efficiency (41%).
Companies in this article