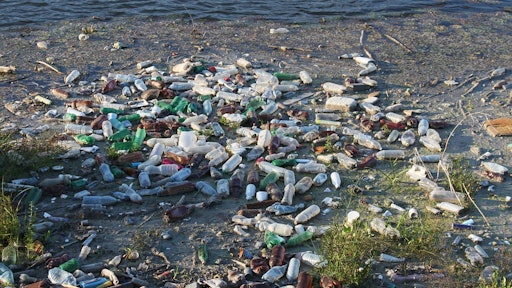 Nearly 250 big-named companies, including Coca-Cola, H&M and Loreal, have joined a pledge to eliminate plastic waste by 2025. Back in April the pledge only had 40 companies signed up.
The pledge has companies promising that 100 percent of their plastic packaging would be reused, recycled or composted within the next seven years. The goal is to reduce plastic waste pollution that is harming the seas. BBC reports that if the pollution continues there could be more plastic than fish in the seas by 2050.
The Ellen MacArthur Foundation, which is behind the campaign, launched in 2010 after MacArthur was shocked by the amount of plastic pollution she saw in the seas. BBC reports that there is an estimated 8.3 billion tons of plastic that has been produced since the 1950s, and nearly 60 percent of it ends up in landfills or the natural environment.
According to BBC, companies that have signed the pledge have made the commitment to eliminate problematic or unnecessary plastic packaging and move from single-use to reusable packaging by 2025, ensure all plastic packaging can be easily recycled or composted and increase the amounts of plastics reused or recycled into new packaging or products. Those who have signed have agreed to publish annual data on their progress, with targets becoming more ambitious as the years come.