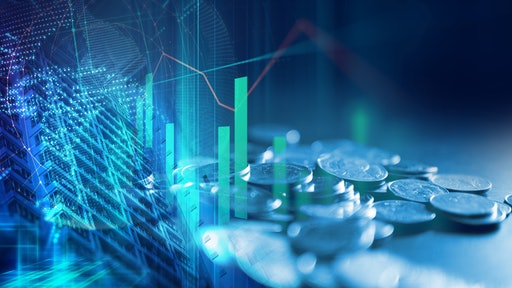 Getty Images
As a result of higher inflation and rising costs, organizations have been hampered in their efforts to improve supply chain sustainability (64%) and labor standards (63%), according to research from Ivalua, commissioned by Sapio Research. In fact, 90% of businesses' supply chains have been disrupted by inflation in the past 12 months.
"Inflation has taken its toll on ESG progress. As businesses cut costs to weather the storm of inflation, environmental and modern slavery protections have fallen by the wayside. This will leave organizations at risk of missing net zero targets, greenwashing, and failing to meet ESG regulatory requirements," says Alex Saric, smart procurement expert at Ivalua. "Many organizations are also onshoring supply chain operations to lower costs and reduce risk from geopolitical disruptions. But those opting to onshore must keep some diversity in the risk profiles of their supply chains to reduce the impact of local disruption."
Key takeaways:
● More than half of organizations (57%) have been working with cheaper rather than greener suppliers due to rising costs.
● More than one-third (35%) of organizations have shifted toward more local operations in their supply chain in the last 12 months to deal with uncertainty, with a further 42% planning to do so.
● Organizations have responded to high inflation by increasing their focus on cost-cutting (50%), operational efficiency (40%), and increasing the weighting of cost in supplier selection (26%).
● Businesses report that in the last 12 months they have been disrupted by the rising cost of energy and fuel (86%) and raw materials (84%). The war in Ukraine is still disrupting European businesses, particularly in France (83%), Italy (82%), and Germany (79%).
● Almost half (49%) of procurement leaders agree their organization has been ill-equipped to deal with and react to uncertainty. Over two-thirds of procurement leaders want more responsibility to help manage this uncertainty, but only 37% feel empowered enough by their organization.
"Procurement has the power to help businesses reduce the impact of inflation. Empowered by technology, procurement teams can improve chain visibility and collaboration to help identify opportunities to work with suppliers on long-term cost savings," says Saric. "For example, early payments or bulk purchasing can help curb the impact of inflation, securing discounts for the buyer while reducing risk for the supplier. This will help organizations to foster strong supplier relationships, so they can continue to collaborate on ESG initiatives without sacrificing relationships through a focus on cost savings."