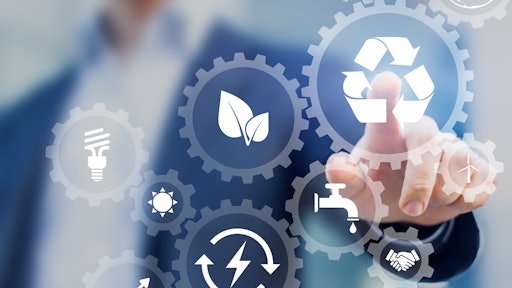 Getty Images
Over the past 12 months of lockdown, executives have seen social value initiatives ranging from environmental and sustainability, ethical and economic issues accelerate to the top of the corporate agenda. When companies, investors and procurement specialists put their heads together, change can happen very quickly. Translating good intentions into tangible actions with meaningful impact is where business leaders can improve their sustainability outlook.
A key area for this change lies in supply chains and supplier networks. Many leaders in the C-Suite are taking notice. Recent research from Proxima found that 75% of U.S. finance leaders feel the pandemic caused their company to prioritize social value initiatives. Where do they start? What strategies do leaders use to prioritize these initiatives into their business models? Let's address these questions below and provide a deeper look into the next wave of business transformation behind social value and sustainability with the help of better procurement.
Kickstarting corporate social impact and sustainability initiatives with procurement
When developing long-term initiatives, large companies tend to miss short-term and day-to-day opportunities to adopt green initiatives as part of their procurement strategy while building savings for the future. Ambitious long-term sustainability goals are essential, but corporate leaders must challenge procurement teams to find more immediate opportunities that will make a difference now and continue to be built upon for better resilience.
Many corporate leaders are in the pursuit of resilience in the face of low-cost country sourcing, or low-cost complex supply chains. Adding resilience or advanced monitoring systems is going to add cost at a time when organizations want to preserve cash. Will sustainability and sustainable procurement take a back seat because implementing "sustainability initiatives cost more"?
Although the signs point towards aggressive cost reduction campaigns, there are also other signs leading to greater innovation, automation, and sustainable long-term solutions. "Sustainable by design" does not necessarily means it costs more. This could well be the start of something big, where sustainability first, is a new design principle.
The new world needs innovators and sustainable innovation will be a critical tool for survival, and not just during the pandemic. In hopes of balancing costs and efficiencies with innovation, business leaders should seek to reduce the magnitude of costs by identifying and implementing flexible environmental strategies with the help of procurement leaders – no matter if it's more conventional like recycling or newer implementations like investing in higher data and market-based analytics.
Businesses should adjust their supply chains to drive change
Supplier relationships need to mature from often transactional, bulk component manufacturers to collaborative partners in order to develop and implement sustainable best practices, design and materials.
As 80% of global businesses' overall environmental impact comes from the Scope 3 supply chains, they need to look beyond their own boundaries to begin tackling these issues. However, a 2020 report from the Massachusetts Institute of Technology (MIT) Center for Transportation and Logistics and Council of Supply Chain Management Professionals (CSCMP) found that 35% of businesses still do not have any sustainability targets within the supply chain. The social impact of the supply chain cannot be underestimated, especially when coping with pandemic-led struggles and hurdles.
More than 80% of global businesses reported their supply chains were negatively impacted by the Coronavirus disease (COVID-19) crisis, with a vast majority struggling across all aspects of their operations, according to new research from the Capgemini Research Institute. The pandemic has forced organizations to prioritize supply chain resilience, with two-thirds expressing that their supply chain strategy will need to change significantly in order to adapt to the new normal. Only 14% of organizations are expecting a return to business-as-usual in 2021.
In today's global networks, supply chains pose risks for any business because of financial, productivity, reputation, or other factors. As a result of the pandemic, businesses should not throw out old practices by default; rather, they should seek to create visibility, which enables fact-based, risk-informed decisions. Businesses should seek to understand how they can create stronger relationships with suppliers and prepare for any crisis in their supply chains, not matter how large or insurmountable.
The role of green procurement
Green procurement plays an essential role in driving sustainability, and is often the missing link between stakeholders, suppliers and commercial teams. As sustainability goals continue to trend in 2021 and beyond, companies and suppliers need to focus on practical, incremental green improvements that balance cost and efficiency in their supply chain to create and meet short-term goals.
A rigorous approach to sustainability can create new opportunities, drive innovation, and lead to real social value. Certain innovations such as motion sensor or LED lights in warehouses and idle areas could be adopted quickly, saving energy, costs and potential tax benefits. Small changes such as this could create tangible cost benefits while also being better for the planet. Other examples of small sustainability innovations for business leaders include the implementation of packaging optimization, specifically recycled materials limiting dumping into local landfills. Through measures such as these, businesses and customers would be able to see the local social impact, which has been a huge focus across sustainability campaigns.
Green procurement helps companies develop and assess their future business goals in sustainability, introducing sustainability initiatives to more companies and communities. Procurement teams should also liaison between the supply chain and commercial teams to identify what sustainability and social impact initiatives will influence customer purchasing habits.
The future of corporate sustainability using procurement post-COVID-19
COVID-19 has altered the future of procurement and sustainability, and the trends we can expect in areas like green procurement. From board directors to C-Suite executives, an organization's leadership is an essential driver of sustainability change. When organizations pivot their business goals toward sustainability targets, procurement needs to adjust its processes to ensure it supports these new demands.
A change to existing KPIs and operational practices is only possible if the procurement team has aligned the department's objectives with the new strategy and ensures these changes are implemented at an operational level. The costs of staffing, maintaining and operating business-critical items is now a staple of procurement specialties.
They focus on what they do best, allowing organizations to focus on their core service delivery and improve sustainable practices. A shift in these services with procurement is already underway with many organizations focusing on delivering a smaller range of goods and services that deliver the best impact possible for the future.