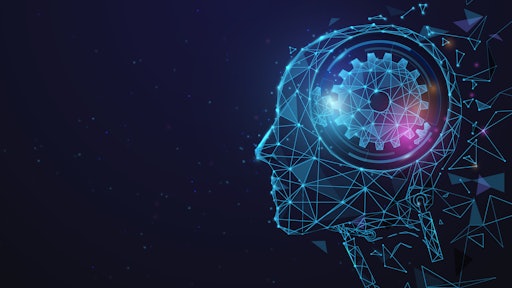 pickup - stock.adobe.com
The past 20 months have placed the global supply chain through unprecedented large-scale disruptions. We saw the global pandemic cause border closures, lockdowns, production halts, plant closures and disruptions to businesses across the chain. On both the supply and demand sides, global air cargo was severely compromised with capacity in some trade lanes falling over 50% leading to increased use of multi-modal alternative shipping options.
More recently, we saw the 20,000 TEU Evergreen container vessel, Ever Given, run aground at Egypt's Suez Canal, a key global shipping channel. Lloyds estimated that the incident cost 12% of global trade, holding up trade valued at over $9 billion per day. Natural disasters further disrupted an already weary supply chain. What became most evident was the need for more resilient business practices that better address and recognize the full scope of sustainability and its far-reaching impacts.
For supply chain businesses, developing sustainable business practices will require they become more resilient. They will need resilient planning to make their operations more robust and efficient. In demanding periods, this means adding more time schedule buffers and excess inventory to cover shortages created by disruptions. This, however, comes at significant costs and capital expenditure. By applying artificial intelligence (AI), machine learning and proprietary algorithms, businesses can elevate resiliency without compromising profitability. efficiency. These technologies drive enhanced decision making and more agile operations enabling companies to achieve their sustainability goals.
Government and global initiatives
The business paradigm is shifting to where environmental stewardship is becoming a non-negotiable responsibility of every organization. It is essential that businesses deploy new practices that address matters ranging from greenhouse gas emissions, air quality and ecological impacts, to labor practices and employee well-being, asset management and supply chain operations, (e.g., shorter, more localized supply chains to reduce exposures and streamline logistic processes; mitigate other risks such as cyberattacks on manufacturers and logistics operators).
The 17 United National (UN) sustainable development goals (SDGs) reflects the role of businesses as essential partners for addressing SDGs and making essential investments to transform practices in order to do so.
A broader definition of sustainability
Businesses that focus on sustainability and addressing climate change issues are also likely to attract and retain employees. Today, more than ever, employees are driving sustainability issues, advocating for their employers' greater sustainability, and even making employment decisions based on a company's green policies. Deloitte Global's 2019 Millennial survey reported that Millennials and Gen Zs are more loyal to employers that tackle environmental and social issues.
The definition of sustainability goes beyond environmental issues to making businesses more viable for decades. How a company treats its employees, nurtures human relationships with employees, customers and business partners and defines leadership are all aspects of sustainability. The right culture wherein employees are given broad responsibilities and the autonomy to be creative and problem-solve empowers them and contributes to more sustainable operations. This reduces employee turnover, increases retention and builds positive brand recognition.
Sustainability through smart planning
Among the primary areas to consider for sustainability improvements are staff and equipment planning, operational processes, CO2 emissions and fuel consumption. Using AI-driven optimization software for planning staff assignments and equipment allocation is a prime area where sustainability can be supported. For example, AI can be applied to support planners through automated optimization of staff shift and workload demands. From an employee well-being perspective, a healthier work environment is promoted along with improved employee morale derived from the planning software's role in supporting staff's work schedule preferences.
Optimization software can be used to improve transport logistics, ensuring that shipments are delivered at the right time to the right location, loads are properly bundled and empty runs are minimized so that resources are optimally deployed. Supported by powerful planning algorithms, unexpected events can be promptly addressed through intelligent "what if" scenarios, optimized decision making and efficient resource management.
Digitalization in yard management too has a similar positive effect. Optimized truck dispatching and more sustainable, intelligent time slot management can be accomplished with digital yard processes. Enhanced use of loading bays and better coordinated vehicle entry and exit processes promotes reduced truck congestions and waiting times, which in turn, helps contain the size of the fleet required, lowers CO2 emissions from idling vehicles and generally increases the entire operations capacity of the yard.
Manufacturers looking to better forecast demand and production planning can apply field-tested forecast algorithms to create master production schedules that simultaneously take into account all factors from raw material procurement, production, assembly and storage through distribution. By optimizing all of these processes through a robust master schedule, manufacturers can reduce inventory levels, achieve faster processing times/production cycles and avoid manual rescheduling all of which lower power usage, as well as unplanned shipments and related transportation impacts.
Within the area of finished vehicle logistics, advanced technologies are supporting auto manufacturers' sustainability goals across several areas of operation, from networking planning and inventory optimization to transport and compound management. Applying vehicle logistics software, manufacturers can optimize their distribution networks, as well as daily operations in seaports, railyards and other transshipment hubs, simultaneously reducing carbon footprints and operational costs.
Establishing, adopting and implementing a sustainability program
An effective sustainability initiative must take into account many factors, from climate change and environmental issues requiring companies to reduce carbon footprint, increase energy efficiency and limit over consumption to promoting more sustainable businesses and work environments that sustain long-term business viability and improved employee well-being. And certainly, its impact on the corporate bottom line is an important part of the equation. A sustainability program demands buy-in across the organization. It should start with an audit of existing processes to determine areas for improvement and related target goals. The goals will enable a company to benchmark its progress.
When evaluating processes for improvement, consider those that will have the most environmental impact (e.g., reduced CO2 emissions) at the shortest time and with the least costs involved, so that they can be prioritized accordingly. Consider too establishing sustainability-related contractual requirements for your business partners/suppliers. To help keep all stakeholders motivated, build an internal sustainability task force with representation from all levels and department within the organization. Develop a sustainability training program for staff to heighten their awareness and keep them motivated towards achieving the organization's SDGs. Create regular communications to report on the organization's progress through a Sustainability Bulletin that can be shared with staff, customers, suppliers, board members and other key constituents.
Closing remarks
According to the KPMG Survey of Sustainability Reporting 2020, in which a worldwide sample of 5,200 companies (i.e., the Top 100 companies by revenue in each of 52 countries and jurisdictions), U.S. businesses lead in reporting on their sustainability progress. Based on the survey, 90% of those surveyed in the United States now report on their sustainability, followed by 77% in Europe, 59% in the Middle East and Africa and 84% in the Asia Pacific. Of those surveyed, the SDGs most prioritized included promoting sustained, inclusive and sustainable economic growth, full and productive employment and decent work for all (72%), taking urgent action to combat climate change and is impacts (63%), ensuring sustainable consumption and production patterns (58%), affordable and clean energy (50%) and industry, innovation and infrastructure (50%).
Clearly, sustainability is beginning to gain traction across global supply chains where the impact can be especially significant when supported by leading-edge technologies, like AI-empowered digital decision making.