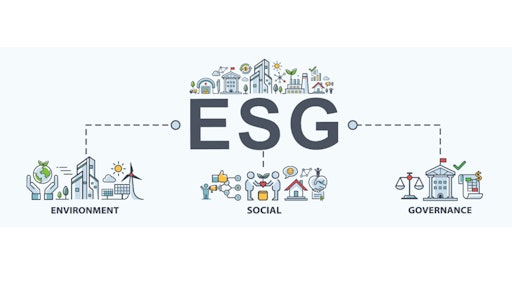 *This content is brought to you in partnership with Dun & Bradstreet (D&B)*
March is the head of ESG Product for Dun & Bradstreet (D&B), a world leader in business information and research, and has spent her career helping everyone from Fortune 500 companies to NGOs implement their sustainability initiatives backed by data. Fischweicher is head of corporations and supply chains for CDP North America and helps private sector companies report emissions data and more – while empowering procurement professionals to get their suppliers to do the same. CDP (formerly the Carbon Disclosure Project) has a long history of collecting environmental data and works with everyone from Walmart to the United States government.
Welcome, Rochelle and Simon. You both have over a decade of experience with ESG data. When and how did you come to work with ESG? How has ESG changed in that time?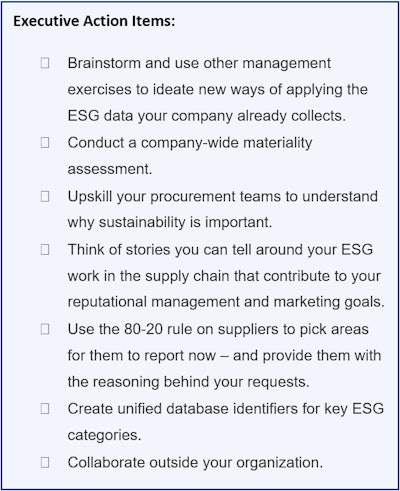 Rochelle March (RM): When I was first working in sustainability consulting, it was still very conceptual. The introduction of a lot of tech companies that took a data-driven approach allowed us to quantify things like emissions or diversity benefits and since then, it's really taken off. The different ways you collect data through unstructured means with the help of AI and satellite has just really benefited the field. But it's still very new, 15-20 years old, and there's a lot of room to evolve.
Simon Fischweicher (SF): I joined CDP in 2015, the same year as the Paris Agreement. Since then, we've seen a 233% increase in the number of companies disclosing climate change information through CDP. We now have 18,700 companies. It's no longer a box-checking exercise.
How did CDP and D&B come to work together?
RM: D&B is lucky enough to use the great data from CDP in our ESG rankings. It helps companies determine the risk factor of their supply chain portfolios or credit portfolios.
SF: We're really excited that that's the case, because a big part of driving CDP disclosure is that your customer is requesting this or your investors are asking for it. But also, if you're publicly disclosing this information in this standardized, comparable, and structured way that CDP facilitates, we can make that data accessible to other entities like D&B. D&B then streamlines that into ESG ratings, rankings and analysis.
Simon, you mentioned investor demand. That's an obvious reason to want to collect this data and utilize it. But what about internal stakeholders within companies? How are they taking advantage of this data?
SF: That's often not why companies come into the disclosure world. Companies will start disclosing through CDP because many of their peers are disclosing, or because of the 700 institutional investors with $130 billion in assets who are saying disclose through CDP. But we found that it is actually a really great management exercise of going through disclosure. Once they're actually in that world, they ask questions like:
What are the climate-related risks that impact our business?

How are these risks going to impact our business in the short, medium, and long term?

And what are we doing to manage those risks?

What is our most material Scope? Scope 1, 2, or 3 Emission sources?

How are we actually engaging our customers and suppliers on environmental issues and encouraging conversations that maybe weren't going to happen otherwise?
It creates opportunities for collaboration across departments and innovative ways of repurposing or rethinking products and services. What gets measured gets managed. And better managed companies save time and money.
And a great way to optimize business processes is through collaboration. But a recent North Carolina State University study found that a key issue that businesses face is misalignment between organizational initiatives and the teams that are tasked with achieving them. Supply chain executives, for instance, pointed to sustainability as their primary goal, where procurement executives pointed to diversity. How do you close the gap or ease the tension that exists between different groups within the organization?
SF: A big part of that exercise in the world of sustainability reporting is the idea of conducting a materiality assessment where you get different members of the organization internally and externally to talk about what are the most material issues that the company is facing. That builds business alignment on what are the critical issues in the supply chain. We also at CDP work closely with our contacts to conduct procurement training. CDP or other organizations can help upskill and educate procurement teams as to why this is important to the business, why it's important from a supply chain perspective, and what are the tools and resources that a procurement professional can bring to their vendors.
RM: ESG is very broad. The diversity piece is important too. How do you increase the diverse spend of your portfolio? That's a good story to tell and one that you want to address for reputational management. At D&B we see there's many ways to do it, as long as the information is available to you in a streamlined fashion. The goals of the supply chain manager and the procurement officer are really the same. A diverse portfolio is a sustainable portfolio. So my recommendation is to look at their goals as not so disparate, but as two things that work hand in hand.
Supply chain data, procurement data, it's all just data. And ultimately, if good data goes in, then good information comes out. Where do you see supply chain and procurement leaders in particular making their biggest data mistakes? How can they avoid them?
RM: Setting up the systems to measure can be really hard, particularly for supply chain and procurement officers that have limited budgets. That's an area where I see a lot of mistakes happen. Maybe it's that instead of using software, they're trying to piece together Excel sheets. There is a risk in that. But arguably, where you have the most control is the decisions you make from the data you already have.
SF: One challenge that we see is that some companies are keen to start by trying to engage every single supplier, regardless of spend, regardless of size, regardless of impact, all at once. And that can be an intimidating endeavor for the procurement organization as well as the suppliers. Think about the 80-20 rule. Where is your biggest spend? That's where you start. Then you define what you're going to ask those suppliers and give clear reasoning.
RM: And that's why it helps to have a data file ready to go from a vendor like D&B that helps you spot your priority suppliers, then home in and apply your resources efficiently.
Companies in every industry are taking ESG seriously and that works downstream. For instance, insurance companies are providing business policies for supply chain disruption. Those insurance companies have to meet sustainability requirements to get investment. The insurer then passes those requirements on to you to get your supply chain insurance. So even if you're just keeping your vision on the five feet around you, you need to be thinking several steps ahead. Are there other areas where you see supply chain professionals missing the bigger picture?
RM: ESG is becoming part of everyone's remit. Look for synergies and organize the information with some type of identifier that's unified throughout your database so you can help each other drive the organization forward. Just look at what CDP offers.
[FREE DOWNLOAD – CDP's Global Supply Chain Report 2022]
SF: I think it's important that procurement professionals anticipate requests. If you're not already being requested to report on ESG information, preparing for it is key. We've seen some companies who are Walmart suppliers decide, even though Walmart hasn't requested it, to take the initiative to report because they see the value in doing so and may also want to access more business. And you also need to find industry organizations or groups to connect with your peers. There is a lot of science out there to go through on your own. One of the things that excites me the most is the level of collaboration. CDP is working with 330 businesses in our supply chain program. While they might be fierce competitors, like GM and Ford, they're working together because they have shared suppliers and they're in the same value chain.
What does success look like in the future?
RM: We're transitioning into the stakeholder capitalism era of ESG, where everybody is a stakeholder in the outcome. Success is understanding that this is a journey and that we all need to go on it. There's going to be a lot of change, and there will be winners and losers. If you embrace the change, it's likely that you'll be a winner.
SF: If we're going to solve some of the giant global systemic issues that fall under ESG, it's not going to be solved in the five feet in front of you. These are global issues that require value chain collaboration, collaboration with policymakers and collaboration with nonprofits. Leading businesses are not champions of their own sustainability but champions of a sustainable world.
Learn more about how you can start using ESG data to improve your business with D&B ESG Intelligence.