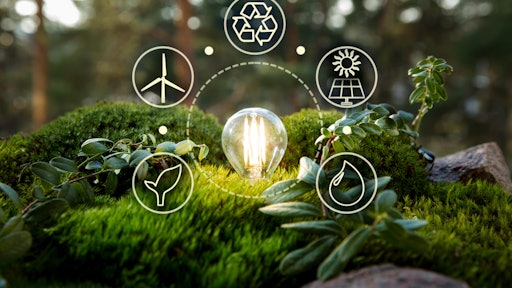 Suzi Media/stock.adobe.com
Biodiversity Net Gain (BNG) is not a new concept, but it has just become a compulsory one in England, making it essential for planning success. And while it may only be mandatory in England, it's likely the rest of the U.K. will follow suit in due course.
Accounting for BNG is a relatively new approach in the logistics sector but, now its essential, developers must plan ahead and consider how their scheme can deliver the required improvements to biodiversity. Considering this at acquisition stage is critical; as it can determine whether a site is proceedable to buy or build.
Breaking down Biodiversity Net Gain
In its simplest terms, BNG is an approach to development that leaves biodiversity in a better state than it was found. It's a method where developers work with local governments, wildlife groups, landowners and other stakeholders in order to support nature conservation. Minimizing the losses of biodiversity and helping to restore ecological networks is of paramount importance.
In theory, upon completion, a development will have a positive ecological impact, delivering improvements through habitat creation or enhancement after avoiding or mitigating harm.
But are the right BNG questions being asked during site acquisition and due diligence?
The legislation behind BNG
The Environment Act includes mandatory BNG provisions as part of the planning application for developments in England. What this means for new projects is that they must measurably increase biodiversity; either as part of the development, or within the local area.
Act early for a longer-term gain
"BNG can potentially impact the financial performance of a site for the better – if introduced earlier as part of the due diligence process and assessment."
The BNG solutions for your logistical space
With such limited space on sites, thinking vertically in urban logistics is sometimes the only way a developer can achieve the BNG credits needed. Green spaces – creating green or brown roofs on top of buildings is a very popular and achievable option, as well as green walls.
Blue infrastructure, such as ponds, wetlands and water treatment facilities, can work well to create a green-blue network. Combining both can drastically improve current environmental conditions on site, enhance biodiversity, and support the green economy.
It's important to note that with the introduction of BNG, clients may end up paying a premium for sites that are mostly hardstanding or existing buildings. These sorts of sites won't have any existing 'habitat' on location; meaning it will be much easier to achieve BNG and avoid costly offsetting payments. Based on how valuable these site may become to the developer, we can expect prices to increase.
Why put Biodiversity Net Gain first?
Planning advantage
BNG helps local authorities to deliver high-quality, sustainable developments within their administrative area. So adopting an early, thought out approach gives developers a planning advantage. If developers present a streamlined BNG proposal as part of the spatial planning and development management process, local planning authorities can facilitate collaboration between planning officers, developers and stakeholders.
Improving site selection and acquisition
Having good practice principles in place will help companies improve site selection by avoiding costly consent processes. And a clear commitment to BNG can help with land acquisition, as the benefit to local communities through enhancing biodiversity is demonstrated.
Demonstrating sustainability leadership and boosting your reputation
It might sound obvious, but leading by example will only boost a company's reputation, secure a competitive advantage and provide evidence of expertise when tendering for work.
Better financing for the future?
A return on investment is the end goal for any development or project. Creating high-quality spaces which improve people's wellbeing and quality of life will attract investment into an area, and increase the financial value of assets.
Wider benefits
Urban logistics schemes that achieve BNG can secure additional environmental benefits, such as improved air quality, soil stability, flood management and adaption to climate change. This is vital for companies seeking to demonstrate the wider value of their projects, and for landowners wanting to maximize the benefits from investing in BNG.
Looking ahead for logistics
There is a common misconception that integrating ecology into a development automatically adds to your BNG contribution – but this is not the case. Ecology and BNG need to be thought through together, prepared in coordination, and a solution established that works for both.
The Government has set out its 25-year plan for the environment, with BNG playing a huge part. It's committed to leaving the environment in 'a better state than how we found it', in response to a landmark review of the economic importance of nature.
When developing in England, the logistics sector must adopt BNG methods as a legal requirement. Working more efficiently and placing greater emphasis on thinking about BNG early is only going to aid a smooth transition and be financially beneficial in the long-term.