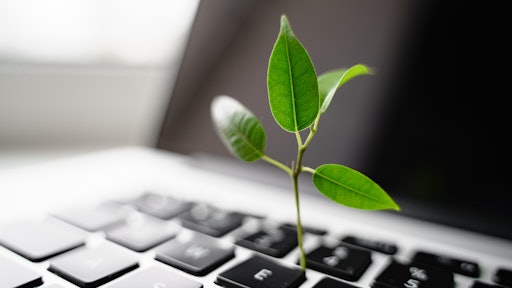 troyanphoto/stock.adobe.com
The pressure is greater than ever for chief procurement officers (CPOs) and their teams, as companies prioritize ESG initiatives. That's because, as most procurement leaders know, two-thirds of the average company's ESG footprint lies with its suppliers, according to McKinsey. In other words, even as businesses work hard to meet their internal targets, the biggest ESG opportunities lie beyond their own walls in the supply chain.
As a result, CPOs and their procurement teams play a vital role in improving ESG performance and driving change. Companies can turn their ESG ambitions into decisions by selecting suppliers that complement their ESG priorities and goals. As companies find they must meet certain business standards driven by customers, investors, legislators, and employees, they can push their partners—including their suppliers—to meet the same standards. As ESG standards continue to evolve and organizations are increasingly feeling pressure to be accountable, procurement teams will need to rely on data to help guide and meet ESG goals.
Yet, many companies are struggling to gain clear insight into their supply chain to better understand how they are progressing and what they might need to address. To help enable visibility into suppliers, teams need the ability to review and analyze ESG data – such as diversity and emissions – to inform decision making when it comes to suppliers, without inhibiting procurement's productivity.
Here are four ways that CPOs and their teams can build ESG criteria into their day-to-day operations:
1. Prioritize, and focus
ESG compliance can be overwhelming. But CPOs and procurement leaders should keep in mind they don't have to address everything all at once. Instead, they can determine key strategic priorities for ESG based on what makes the most sense for their business, then systematically address them. Decide where to begin and outline achievable milestones to reach along the way. Pick focus areas where "easy wins" look attainable.
Procurement teams should align their objectives with their organizations' overall ESG objectives. Perhaps a company has well-established diversity and inclusion measures but less of a sustainability track record, which could influence their supplier criteria.
2. Build ESG data into procurement processes from the start
The more that ESG data is integrated into a business's workflows and supplier onboarding procedures, the easier it becomes to obtain meaningful and timely ESG data. When companies consider an ESG-ready sourcing system, they need one that's capable of collaborative data entry and recordkeeping during supplier onboarding.
It's essential for companies to develop a mechanism or process for ongoing evaluation of suppliers as well. Equipped with the vendor data they need, when they need it, procurement teams establish a feedback loop – a regular cadence of communication between their company and their suppliers.
3. Assess and compare suppliers with the right data
CPOs, CFOs, CIOs, and their teams all play a critical role and will need to be on the same page when it comes to data and comparing suppliers. Stakeholders should not only be looking at the same data, but that data should be easy to access, analyze, and report on.
In reality, many ESG questions require a simple yes or no answer: Do my vendors meet certain criteria? Yes, or no. In order for companies to answer this question accurately, CPOs and procurement leaders must be able to look into their own supplier database.
4. Select sourcing systems that are flexible and configurable
ESG is a broad umbrella term covering many different types of data, including emissions data, third-party sustainability scores, diversity scores, energy usage, water usage, and so on. Sourcing systems should be configurable for each company's various ESG priorities, ways of working, and definitions of risk—what is and isn't acceptable.
Nothing stays the same. Strategies, goals, and regulations will continually evolve, so a company's platform has to be capable of evolving as well. A flexible system can be easily updated as vendor information changes. CPOs should evaluate their suppliers regularly, at least once a quarter, and tie that information to their performance. This enables a company to track trends and see if it's headed in the right direction.
When a company puts the right processes and systems in place to operationalize their ESG initiatives, they can reach their goals faster by holding their suppliers accountable and creating a chain of accountability that benefits each function. With greater transparency, and collaboration, procurement teams can drive significant advances in their supply chain, and ultimately help achieve company-wide ESG goals.